Home » Business Model » Business Model of Microsoft & How Does Microsoft Make Money?
Business Model of Microsoft & How Does Microsoft Make Money?
Microsoft, an American multinational technology company, is the leading company of technology in the world. The business model of Microsoft develops, designs, supports, licenses, and sells computer software, personal computers, consumer electronics, and related services.
Microsoft was founded by Bill Gates and Paul Allen shortly after 1975 when they developed BASIC on the Altair. It is a multi-faceted software and full-service technology company.
The best-known software products of the Microsoft Business Model are the Microsoft Windows line of operating systems along with Microsoft Office suite, Internet Explorer and Edge web browsers.
It also releases its flagship hardware products such as Xbox video game consoles and the Microsoft Surface lineup of Touch-screen PCs. It provides efficient, reliable, and accessible home and business software solutions and innovative consumer electronic products and secure online storage and search services.
Microsoft comes in the league of the Big Five Technologies companies, together with Amazon, Google, Apple, and Facebook. This article aims to delve deep into the mechanism of how Microsoft makes its money to understand it is functioning and working process better.
Introduction to the business model of Microsoft
Microsoft was founded a little while after 1975 by two friends, Bill Gates and Paul Allen. In 1975, they developed a system through which they could use BASIC, a popular mainframe programming language on Altair, an early personal computing system.
The word Microsoft comes from a combination of the two words, microcomputer, and software. The leading company in technology and software, Microsoft offers a wide range of services. It was developed for several more years. Many other programming languages were also created.
After that, IBM approached Microsoft to create an operating system for its first personal computer. Microsoft acquired an existing operating system from a third party and modified it to form MS-DOS.
It was released in 1981 and became a big hit. It led to Microsoft launching its Windows operating system series and other office software. This ultimately provided the kickstart it needed, and soon enough, Microsoft became the world's leading technology and software company.
What exactly is Microsoft?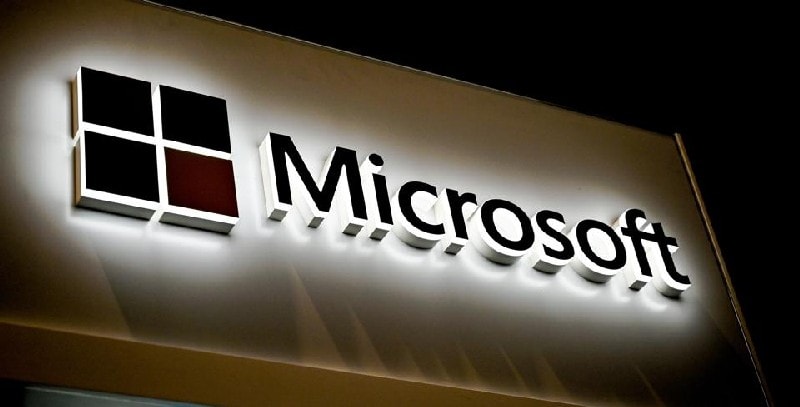 The word Microsoft comes from the combination of the words microcomputer and software. It is an American multinational software and technological corporation.
It offers various services, including software products, hardware products, cloud-based solutions, and training and certification services and consulting and product solution support services.
Products offered by Microsoft Business Model
Windows
Office
Servers
Skype
Visual Studio
Dynamics
Xbox
Surface
Mobile
List of software
Services provided via Business Model of Microsoft
Azure
LinkedIn
Bing
Yammer
MSDN
Office 365
OneDrive
com
GitHub
TechNet
Pay
Microsoft Store
Windows Update
Xbox Game Pass
Xbox Live
A timeline describing the growth of Microsoft Business Model
1972–1985: The founding of Microsoft
1985–1994: Windows and Office
1995–2007: Foray into the Web, Windows 95, Windows XP, and Xbox
2007–2011: Microsoft Azure, Windows Vista, Windows 7, and Microsoft Stores
2011–2014: Windows 8/8.1, Xbox One, Outlook.com, and Surface devices
2014–present: Windows 10, Microsoft Edge and HoloLens
Contemporary Global Presence of Microsoft
Microsoft has its headquarters in One Microsoft Way, Redmond, Washington, United States.
There are about 210 countries in the world where Microsoft operates and has its presence. It ranked number 30 in the Fortune 500 rankings of the largest United States corporations by total revenue.
Revenue – $143 billion
Operating income – $53 billion
Net income – $44.3 billion
Number of employees – 151,163
Total assets – $301,3
Total equity – $118,3 billion
The numbers and data represented above speak for the massive and impressive presence of Microsoft around the world. It has made itself a global presence and is justifiably the most renowned and top technological company in the world, which makes it all the more fascinating to explore the intricacies of the functioning of this organization.
In November 2018, Microsoft got a $480 million military contract with the U.S. government for incorporating augmented reality (AR) headset technology in the weapon repertoires of American soldiers.
Decoding the Business Model of Microsoft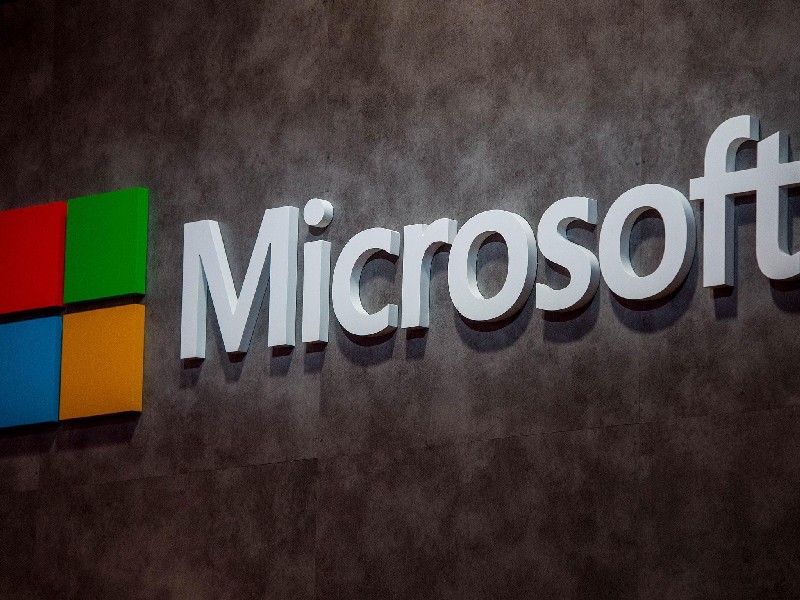 Microsoft generates its primary revenue and income by developing, manufacturing, licensing, supporting and selling a variety of software and hardware products, cloud-based services and services that integrate with it and by producing the relevant online advertising that reaches out to a global audience, thus maintaining and growing its scope and base.
The software products include operating systems for computing devices, servers, phones, etc., server applications for distributing computer environments, cross-device productivity applications, desktop and server management tools, business solution applications, video games, software development tools, and online advertising.
The hardware products include PCs, tablets, phones, gaming and entertainment consoles, other such devices and accessories.
Microsoft's customer base can be divided into two main categories broadly –general consumers and commercial consumers. It offers general software and cloud computing solutions through the Office 360 productivity suite email platforms such as Outlook and Exchange and an online calling platform called Skype. This is generally used by both types of consumers globally.
Apart from that, its IT and consulting services are targeted more towards businesses and commercial consumers. Simultaneously, mobile and PC and gaming technologies are directed towards the general consumer and produced to the mass market to make it available for them.
This customer base includes individual consumers, organizations, original equipment manufacturers (OEMs), and application developers. All these elements of the customer base are interlinked and connected in many ways.
For example, individual customers and organizations obtain Microsoft software and services for their personal and business devices through retailers, distributors, original equipment manufacturers, etc.
Working of Microsoft in three steps
Microsoft serves organizations of various sizes and meets their different purposes to generate revenue.
It offers its services to organizations of different sizes and meets their demands accordingly by providing tailored license programs, enterprise wise consulting services, and support, and other specialized services.
It distributes through OEMs that pre-install Microsoft's software on different devices that they sell to their customers.
It also generates revenue from different application developers by providing developer tools and training certification on various Microsoft products.
Microsoft attracts various major advertising agencies that have big brands by providing multiple advertising opportunities through its MSN portal and Bing search platforms.
Microsoft has established its reputation as an efficient, reliable, and authentic provider of software technologies. It is regarded as a market leader. On top of that, many of its products are available to the users free of charge and can be accessed through its MSN and Bing portals, which only serves to increase its popularity.
The content can also be synced across multiple platforms using Microsoft's different devices, which makes it easier and effortless for the user in many different ways. It has done a great job of establishing itself as a trustworthy source of manufacturing software and providing various services. As a result of which, it has a loyal customer base around the world and many partners as well.
Main Partners of Microsoft
Microsoft has a Microsoft Partnership Network. It organizes and manages all the partnerships of the company. This network aims to enable different multinational and technology-based companies to build their businesses around the Microsoft Company and obtain its services to as great extent as possible.
These partner companies provide various services, including systems integration, application development, data analytics, digital marketing, manufacturing, data management, distributions, telecommunications, and internet hosting services. This network also includes authorized resellers and software retailers.
These partners receive support tools directly from Microsoft and a great discount on its products and services. They can also achieve gold and silver memberships that have additional benefits.
Gold membership allows companies to access various Microsoft tools for free. It is considered to be the best one in that category.
Significant Resources incorporated by the Business Model of Microsoft
The primary resources of a company or business crudely refer to the essential services and products it provides to its customer, which makes it authentic and accessible. For Microsoft, this includes its line of technological devices, including PCs, tablets, Smart-phones, gaming and entertainment consoles, and other such intelligent devices used broadly by the general and commercial consumers.
Microsoft makes sure to design and program these products accordingly as well. Another one of its primary resources is its line of software and server management products.
Microsoft ensures to hire only the best and most qualified of the employees. It takes measures to develop its personnel within the company, especially the research and development teams that ensure the company's position in the market.
In some ways, the founder Bill Gates is also viewed as a critical asset to the company. He is regarded as a forward-thinking leader and the basis and origin of the whole corporation, which makes him very important.
The latest product of Microsoft Business Model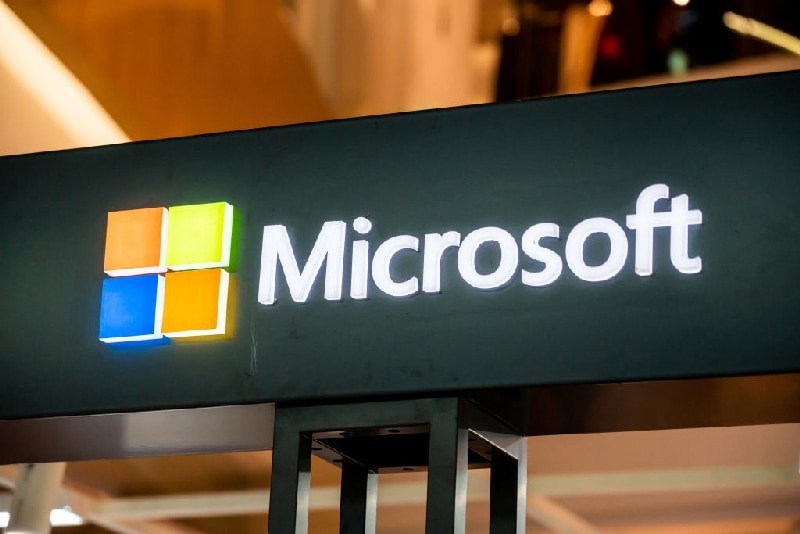 The Windows 10 operating system is the latest product of the Microsoft Corporation, and it is one of the best ones so far. It has a wide range of features that make it unique and fascinating and famous in the market.
The company has made many different wholesale changes to the way it monetizes windows with the launch of this product to the market. Most of the details of this change are kept confidential. This change is not sudden, rather a product of trends in the revenue systems that have been prevalent for many years.
This is affecting Microsoft in many ways. It used to dominate the global economy at one point in the tie. Compared to that, of course, the value is declining. Thus, this is the reason for making all these changes to the way this system functioned.
Revenue Generation of Business Model of Microsoft- How does Microsoft make money
Microsoft has diversified revenue streams, and it comes under the top 100 companies listed by their revenues in the world. Three main segments of Microsoft Revenue Generation are-
1. Productivity and Business Processes
It includes the revenues generated by sales and licensing of its different software products and cloud services for different devices and platforms. Some of such products and services are Office 365 Suite, Outlook.com, Email Platforms Exchange, Content Management Tools OneDrive and SharePoint, Call Services Skype, etc.
2. Intelligent Cloud
It includes revenues generated through Microsoft's server products and cloud storage services.
Sales and licensing of Windows Service, Visual Studio, Microsoft SQL Server, System Center, and Microsoft Azure, etc. enable the business model of Microsoft to make money.
3. More Personal Computing
It comprised the revenues associated with the Microsoft products and services offering cross-platform utilities to the professionals, developers, and end-users. Licensing of Windows OS, Windows Phones, Microsoft patents along with sales of mobile phones, PC accessories let Microsoft generate its revenues.
It also makes money through the sales and licenses of Microsoft Xbox gaming platforms together with Xbox live subscriptions, transactions, advertising, and 3rd part video game royalties. Revenues from display advertising via the MSN portal and search advertising via Bing Search Engines are also included in this segment.
Concluding Thoughts!
These are the basic features and key details of Microsoft's business model, one of the leading technology-based companies in the world.
It is one of the most talented and most authentic models. This article consists of all the necessary information that you need it to know to understand the formation of this company and the working mechanism of its business model.
It is comprehensive and aptly arranged for your convenience and benefit to gain the most out of it.
What products and services of Microsoft do you use?
How pivotal do you find the role of the Business Model of Microsoft in changing the use of technology in today's world?