The business model of Amazon revolves around industries related to E-Commerce, Cloud Computing, Artificial Intelligence, Digital Distribution, Consumer Electronics, and Self-driving Cars.
Amazon's business model channelizes its disruption of well-established industries by using technological innovation and by implementing those on a mass scale. Being one of the largest online marketplaces in the world, Amazon runs the most profitable business model of AI assistant provider, cloud computing platform, and live-streaming platform when it comes to market capitalization and ROI.
It is also the largest Internet Company on the grounds of ROIs, plus it is also the second-largest private employer in the USA. The inception of the Amazon business model occurred as an online marketplace for books that later expanded in being an e-commerce giant involved in selling almost everything.
Amazon is known as one of the Top Four Technology Companies alongside Google, Facebook, and Apple. In addition to its e-commerce services, Amazon business model is successfully channelizing-
Distribution and downloading of music, video, and audio-books via Amazon Prime Video, Twitch, Amazon Music, and Audible subsidiaries
Its publishing arm is known as Amazon Publishing along with a film and television studio, cloud computing subsidiary, Amazon Studios, and Amazon Web Services
Production of consumer electronics such as Kindle e-readers, Fire TV, Fire tablets, and Echo devices
Its acquisitions of Ring, Whole Foods Market, Twitch, and IMDb
In this post, we will dive deep into the world of the business model of Amazon to understand how it empowered its founder and CEO, Jeff Bezos, to be the richest person in the world since 2017. So, let us get started right away-
Table of Contents
The journey of Amazon Business Model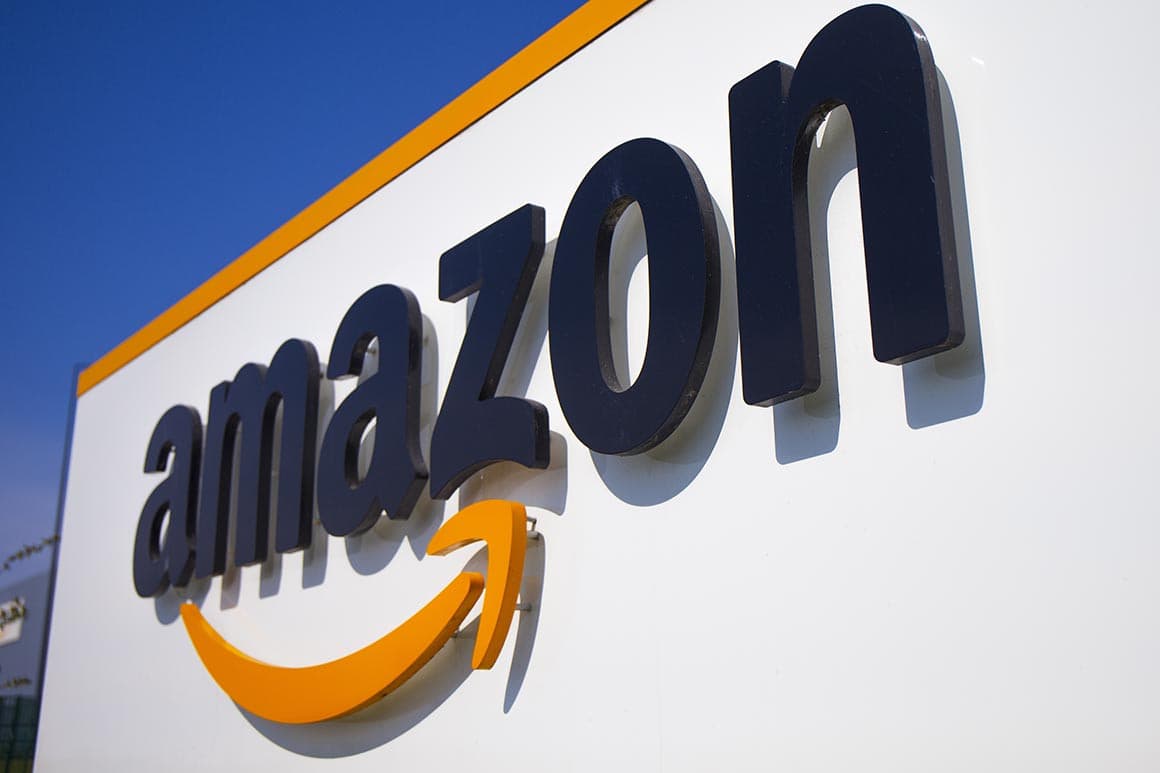 It started as an online bookstore in 1994. It was quite a novel idea in those times, which garnered a lot of popularity among the masses. Its headquarters are located in Seattle, Washington in the United States.about:blank
Soon, its business started growing. The products that were sold on this platform kept on increasing. From a simple online bookstore, it turned into an 'everything store.'
Amazon is widely popular for its online service. But, it has also started some physical stores. As of 2017, these stores have brought in enormous profits for the company.
Some of the notable facts about the Amazon Business Model are-
Headquarters: Seattle, US
Founded: 1994
Founder: Jeff Bezos
Key subsidiaries: Audible, Goodreads, IMDB, PillPack, Ring, Souq, Twitch, Whole Foods Market
Products listed: 12+ Million
Products list including merchants: 119 Million
Shipments per year: 6 Billion
Share of US eCommerce: 50%
Amazon Prime memberships: 150 Million
Average Prime member spends $1.4k p/annum
Most popular shopping app: 150.6 million mobile users
Trust: 89% of customers trust Amazon
Most popular product category: Electronics
No of employees (2019): 798,000
No of sellers: 2.5 Million
Initial Years of Business Model of Amazon
A gentleman called Mr. Jeff Bezos formed this company back in 1994. It was in its primitive stage. The internet was not a great rage then as it is now. Only 0.447 percent of people in the world had access to the internet.
But, the founder members of the company did not give up. They knew the potential their idea had, and they had also envisaged what revolution the progressive technologies and the internet are going to bring about.
They proved themselves right since the number of customers that Amazon serves just kept on increasing. As of now, Amazon deals in billions. It began as a simple E-commerce platform, which has now grown to become a complex digital ecosystem.
Products and Services Comprised by Amazon Business Model
The wide range of product line available at Amazon.com includes-
Different media (books, music CDs, DVDs, videotapes, and software)
Apparel
Baby products
Consumer electronics
Beauty products
Gourmet food
Groceries
Health and personal care items
Industrial & scientific supplies
Kitchen items
Jewelry, watches
Lawn and garden items
Musical instruments
Sporting goods
Tools
Automotive items and toys & games, etc.
Also, in some of the countries, the business model of Amazon includes retail websites along with international shipping of a few products to specific countries.
Let us now have a look at some of the most popular products and services that come up with Amazon brand name-
Popular Products and Services of Amazon
AmazonFresh
Amazon Prime
Amazon Web Services
Alexa
Appstore
Amazon Drive
Echo
Kindle
Fire tablets
Fire TV
Video
Kindle Store
Music
Music Unlimited
Amazon Digital Game Store
Amazon Studios
AmazonWireless
Subsidiaries
Now, we will have a more in-depth look upon some of the most common products of Amazon-
Amazon has an extensive and impressive range of products. There are billions of people worldwide who invest in these products and help the company amass significant revenues.
1. Fire TV
The Fire TV Stick is a house of some of the best TV shows, series, movies, and music, games, and photos. One can join this stick to the TV's HDMI port and enjoy these options of entertainment.
2. Prime Videoabout:blank
It is a beautiful product of Amazon, which gives a video-on-demand service. The user can get to watch and enjoy movies, series, and music whenever they want.
3. Alexa and Echo
Alexa and Echo are virtual assistants created using Artificial Intelligence (AI). Amazon developed these products. They have far-field microphones that take the spoken input, process it, and then generate the output in the form of words.
4. Amazon Music
It is an online music streaming platform. It was launched in 2007 to make music available to all subscribers. It is one of the most beautiful stores for selling premium music of some of the world's major music labels.
5. Appstore for Android
This Appstore was first launched in the year 2012. It has apps that are made primarily for the Android operating system. Amazon.com operates it.
6. Kindle E-Reader
Amazon's Kindle E-Reader is indeed a blessing for all the voracious book readers out there. It has a store that has loads of E-Books, newspapers, and magazines. One can browse, buy, download, and read these books.
7. Fire Tablets
Fire Tablets are indeed designed for perfection and provide excellent performance. They are intended mainly for entertainment purposes at an affordable price.
Consumers of Amazon Business Model
Amazon is consumed by billions of people from all over the world. However, Amazon has classified its consumers into three main types.
1. Customers
The customers of Amazon are those who buy things from this platform. These things can be from the commodities section, from the services or the individual products department.
2. Seller Customers
These are the customers who sell something on the platform of Amazon. They give their products for sale, and Amazon provides them with the interface they require to reach their customers.
3. Developer Customers
The developer customers form a crucial sector of consumers of Amazon. They take efforts in harnessing the AWS technologies for infrastructure, services, and other digital products.
The Value Proposition of Amazon Business Model
Amazon has continued to stay a distinct and unique platform for shopping. Also, it has maintained consistency through its services. It provides fast, safe, and reliable services. It gives users excellent shopping experience.
Amazon is regarded as the largest marketplace on earth. Amazon's position remains undisputed since it provides some of the best and unique products within just a few clicks.
The quality assurance team of Amazon checks that every product they sell conforms to Amazon's quality terms. The user gets multiple options to choose the best outcome. The order placed can be tracked by the user.
All of these contribute to making Amazon an excellent platform for shopping, which has reliable and trustworthy attributes. Four key elements of Amazon busing value proposition include-
Kindle- Easy to read on the go
Prime- Anything you want, quickly delivered
Market place- Sell better, sell more
Music and more- More value propositions
Resources of Amazon Business Model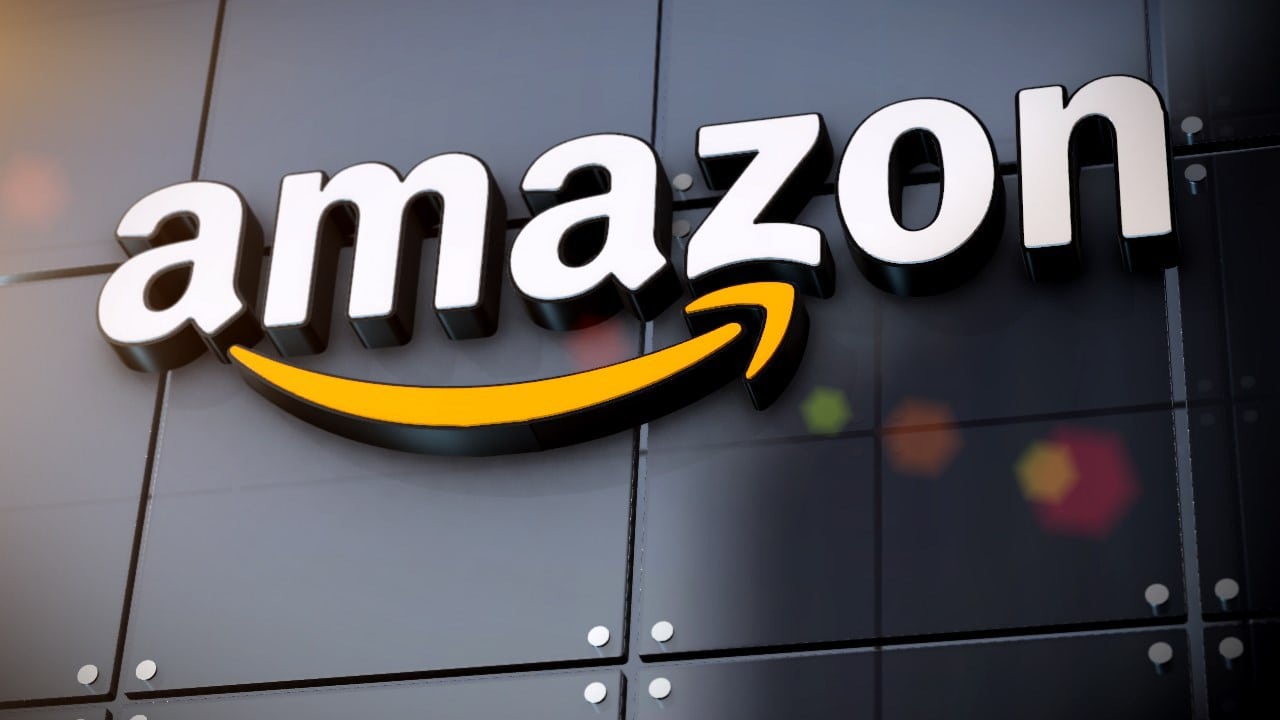 Amazon does not manufacture goods. It does produce some of its unique products, but it offers the sellers a platform for selling their goods and commodities in the case of other products. The resources that Amazon uses to function so well are given below.
1. Warehouses
The warehouses, also known as fulfillment centers, are the most critical resources of Amazon. The products that Amazon showcases on its website or app are all stored here.
The supply chain begins from here. The delivery mechanism is such that every part of this chain coordinates smoothly with the other. The cleanliness, hygiene, and safety of these warehouses are a huge responsibility.
2. Technological Infrastructure
As Amazon is an online store, there is a crucial role of technology in this platform's working. That is why Amazon has deployed thousands of software engineers to make this platform bigger and better.
It is of the utmost importance to enhance the usability of this platform. These engineers work on this to optimize and simplify this platform and provide the best services at the minimum possible cost.
Principles of Amazon Business Model
Every company has its own set of principles that are followed by that company rigorously. Even Amazon has some policies. These were laid out by Mr. Jeff Bezos himself, and to date, they are highly regarded and followed.
1. A Skeptical View of the Proxies
Amazon has a predetermined process. The company works according to this process. They serve the customers based on the rules and regulations given in this process.
However, at Amazon, they continuously keep on improving. They ask 'Why' to every aspect of their process, which helps them not stay stagnant and improve. They make sure that the process does not get redundant over some time.
2. Quick Decisions
Making important decisions takes time. A company may lose a chance to get an edge over the other competitors in the market if they have a prolonged decision-making process.
However, that is not the case with Amazon. Here, they take important and significant decisions without wasting much time.
They do evaluate every aspect of the situation and conclude only after thorough research. They also maintain the quality standards of the company but manage all this without any wastage of time.
3. Customer Obsession
It is excellent for any business to be customer-centric. It makes it think from the customer's point of view and makes only those suitable decisions for both parties.
Amazon keeps a record of their customers. They track the orders placed by them and then show them the offers which match their tastes.
Also, the grievance redressal system and the feedback mechanism of Amazon are super reliable. The company focuses on harnessing the interests of the customers. It has given them away straight to the customers' hearts, so they stand tall in the market.
4. Adopting Ongoing Trends
The markets change almost every day. A product that garnered applause and interest of today's people doesn't need to stay that popular even after a few months.
Any business needs to stay relevant. The best way to stay connected is to keep on changing, improving, and growing consistently. Amazon embraces the latest trends with open arms.
It takes into consideration the changing tastes and preferences of the customers and also considers their changing needs. It has made them carve a niche for themselves.
Jeff Bezos' Flywheel Model
The business model prepared by Mr. Jeff Bezos, Founder, Amazon, is relevant and practical even today.
He believed that Amazon has a choice between translating the lower cost structure into high profits and passing on the profits back to the shareholders in dividends.
Amazon chose the second option because this made the customers come back to them and reinvest. It gave Amazon more surpluses to invest in other avenues as well.
This business model ensured a cost-generating operating cycle. Amazon's inventories do not dry up and can always deliver the products to their customers well in time.
Amazon Web Services (AWS)
Amazon has ventured out in almost every aspect of the markets in the world. Amazon has explored even the field of IT (Information Technology).
It is a significant subsidiary of Amazon. It provides on-demand services of cloud computing platforms and APIs. These services are available for individuals, companies, governments as well as freelancers.
It is the era of the internet. Everyone is keen on digitization and automation. Hence, all of them need a trustworthy platform from which they can buy web services. That is the reason behind the stupendous increase in the reach and popularity of the AWS.
AWS is one of the safest investments of Amazon. Amazon can use the development of AI (Artificial Intelligence) and IoT (Internet of Things), which goes on here for its continuous digital expansion.
It has led to the development of an ecosystem of budding software developers. In 2019, this subsidiary of Amazon grew by over 36%. It was an excellent achievement for Amazon.
Other Important Subsidiaries incorporated by the Business Model of Amazon
Here is a list of some of the subsidiaries which are wholly owned by Amazon.
1. Whole Foods Market
It is a subsidiary of Amazon that allows it to run 300 brick and mortar stores acquired by Amazon.2.
2. Amazon Fashion Brands
Amazon has recently begun launching some fashion brands. Experts believe this is a strategy of Amazon to get into the large scale apparel business, which has an impressive profit margin.
3. Zappos. com
It is a famous online store for fashion and apparel. Amazon has total control over the operations of two of its warehouses.
Revenue Streams of Amazon Business Model: How does Amazon Make Money?
Different revenue streams incorporated by the business model of Amazon include-
1. Amazon Marketplace
This is the center of Amazon's business plan, and hence it is the most significant player of its ROI. Most of Amazon's income (over half) originates from the Amazon marketplace that comprises sellers and customers.
2. Amazon Music and Videos
The business model of Amazon incorporates star sites like IMDB and twitch.tv that play a crucial role in revenue generations. Amazon Music and Videos additionally add to the income. These add to the membership income stream of Amazon business. While watching films, people can use IMDB to profile entertainers with ease, and they let Amazon make money via them.
3. Amazon Books
In the beginning, Amazon Books was the most prime player in generating revenues for Amazon. Albeit still relevant, it is one of the most prominent revenue streams of the Amazon business model.
4. Amazon Gaming
Amazon Game Studios are also one of the most profitable parts of its business model, and it has a significant role in increasing the company's revenues. Amazon Digital Game Store sells outsider games also.
5. Amazon Web Services (AWS)
This one is again a prime player of the Amazon revenue generation system, and in 2019, AWS enjoyed the growth by over 36%. Numerous massive sized platforms like Uber and Netflix use AWS.
6. Amazon Fire Products
Amazon offers a good range of Fire products that incorporate tablets, phones, TV, and Mobile OS that help the business model of Amazon in generating good revenues.
7. Amazon Prime
This one is the primary subscription part of the business model of Amazon. In recent times, Amazon prime subscription has seen a noteworthy increase. Amazon Prime incorporates Prime video, which is the competitor of Netflix, HBO Now, and Hulu.
8. Amazon Tickets
It was propelled in the UK in 2015 and has since extended to Asia, the US, and Europe. The global ticketing business model of Amazon is as yet a work in progress. In any case, this fits with their general plan of action incorporated for optimizing the ROIs.
9. Amazon Patents
Amazon holds more than 1000 patents a significant number of which are authorized by different organizations, and hence they enable Amazon business model in making good money via its patents.
10. Amazon Advertising
Amazon Advertising incorporates different types of ads, such as sponsored ads, video advertising, display ads, etc. The advertisement platform of Amazon is incredible because individuals on the stage have a high-buy purpose.
Revenue Growth percentage of Amazon Services from 2018 to 2019
Online Stores- 15% growth
Third-party seller services- 26% growth
Subscription services- 36% growth
Amazon Web Services- 37% growth
Physical Stores- 0%
Final Thoughts!
Amazon is a gigantic platform when it comes to online shopping and acquiring online services. Their business model has been explained above. This model has made them reach great heights.
"Your Margin Is My Opportunity"
It is a very famous quote given by Mr. Jess Bezos. In every physical store, there were some discrepancies. He tapped rightly into those and decided on improving them. These weaknesses of other stores became the strengths of Amazon.
Walmart is one of the largest chains of stores in the United States. Even this company sees Amazon as a threat since Amazon also started its journey in establishing physical stores called 'Amazon Go Store.'
The business model of Amazon has begun researching and investing in some of the most promising domains like logistics, pharmacy, payments, media, and consumer brands, and information technology. Amazon has grabbed the right opportunities to flourish.
How inspiring do you find the growth of the Amazon business model? What factors of its business channelization and growth strategy inspire you the most? Share your views with us in the comment section below.