From IIMs, IITs, Working Professionals
Marketing, Consulting, Finance, etc.
What our alumni have to say?
Leadership Programs – Consulting | Marketing | Finance
Casula Aprajeeth
IIM Sirmaur
I previously had my doubts about them. I thought it would be a typical course, just sufficient to fill my CV, but everything changed after attending their sessions. In addition to my learning curve increasing, my confidence level also increased. You are strongly encouraged to learn by the mentors. It was pretty current with what the students would encounter in the real world, in their employment, because industry professionals from every class led the sessions. The mentors were quite receptive to our suggestions, and they provided us with numerous opportunities to voice even our little concerns. When students needed additional time for their assignments, the crew was incredibly accommodating and sympathetic to their needs. The students also had access to recorded footage of the meetings, which was helpful in case anyone needed to review their ideas.
Cheethampeta Sai Srusti
IIM Sirmaur
I had my misgivings about them before. I anticipated it would be a standard course, just enough to fill my CV, but after attending their sessions, everything was different. Along with my learning curve accelerating, my confidence also did. The mentors strongly push you to learn. Because business professionals from every class led the sessions, it was largely current with what the students would experience in the real world, in their work. The mentors were very open to our comments, and they gave us plenty of chances to express even the smallest problems. The staff was very understanding and accommodating when students required more time for their tasks. Additionally, the students had access to recorded video of the meetings, which was helpful in case anyone needed to review their ideas.
Chetan Aggarwal
Keshav Mahavidyalaya
Skilled Sapiens is the best place to learn Consulting and Marketing. The Mentors here are highly experienced and put their heart and soul to make their students understand the concept to the core. Even after the course getting finished I tried to connect with one of my mentors, and they replied to my queries fast. The HR department is also very understanding and cooperates with us. The best part is that they provide recorded sessions of the live classes as well. To conclude I would say if you are looking for the best institute to learn Consulting or Marketing then Skilled Sapiens is the place.
Dinesh Kumar P
IIM Ranchi
Sessions on GD, guesstimates, and case study simulations were beneficial. They set the platform for the next two years. The additional marketing and brand management sessions, with live case study examples, were excellent. Thank you, skilled sapiens, for this beautiful experience in the early phase of my MBA. The live project was very well structured for the four weeks. I was able to implement the learnings that I had in the management consulting program. Frameworks have helped me a lot. The team was extremely helpful and brainstorming among group members from different domains was amazing. This was a great learning curve for me.
Govindam Rastogi
IIM Rohtak
I was enrolled in the marketing and consulting leadership program provided by skilled sapiens. Firstly the workshops conduct to teach us the various theories and frameworks were very enlightening. The pedagogy was very practical and easy to grasp. The mentors were very knowledgeable and supporting. The assessment test was also very interesting to me. Now coming on to the domain specific live project. The role I opted was for product management. The assignments of the project were very practical and facilitated is to obtain a great amount of knowledge about the domain. We were assigned personal mentors who guided us throughout the process of the project and helped us to complete the project successfully.
Ishwari Priya
IIM Sirmaur
The mentors really encourage you to learn. All of the classes had experts from the industry to take the sessions, hence it was very up-to-date with what the students are going to experience in the real world, in their jobs. The mentors were very open to the ideas we had to share and they gave us a lot of opportunities to share even our smallest doubts. The team was very cooperative in case of extensions and were understanding the issues of the students if they needed extra time for their assignments. There were also recorded videos of the sessions available to the students which helped in case someone needed to revise their concepts.
Chirag Chauhan
IIM Sirmaur
Earlier, I was skeptical about them. Thought it would be a normal course and will be enough to fill my CV but when i attended their sessions, all things changed not only my learning curve went upward but also my confidence level. Thankyou Skilled Sapiens for making me "Skilled Sapien" Sessions were very good though i was not able to attend those sessions but when i saw the recording especially about the consulting framework. I was like "yaar,kaash mai us time free hota!!". Also, i would request you to please provide PPT because it is like treasure of knowledge. Baaki, pricing was justified. I will surely recommend this program to every learner.
Vedika Luhariwala
IIM Rohtak
It had a been a great experience learning and working with Skilled Sapiens. The learning journey had taught me many interesting and new ways to analyze problems and solve them. It approaches I have learned have made my work during the live project easy and smooth. The tasks given during the live project of analyzing various growth opportunities in the engineering colleges of Skilled Sapiens and providing with a strategy has helped me understand how different various fields operate related to the engineering background and has also helped in learning how to analyze and align the various requirements and opportunities of the sector. It has also helped me in improving my knowledge about the consulting domain and cleared many doubts regarding the same.
Adnan Moyeez Siddiqui
IMT Ghaziabad
Attending the MCLP offered by Skilled Sapiens with its live project opportunities was a wonderful experience. Working on this project gave me experience in developing strategies to increase the company's products' market penetration. Designing a problem statement and identifying solutions that may be executed with the lowest user acquisition cost was part of the project. Additionally, marketing research and competitor analysis were included. The analysis domain included referral marketing, product line expansion, planning YouTube videos, and working with law college committees.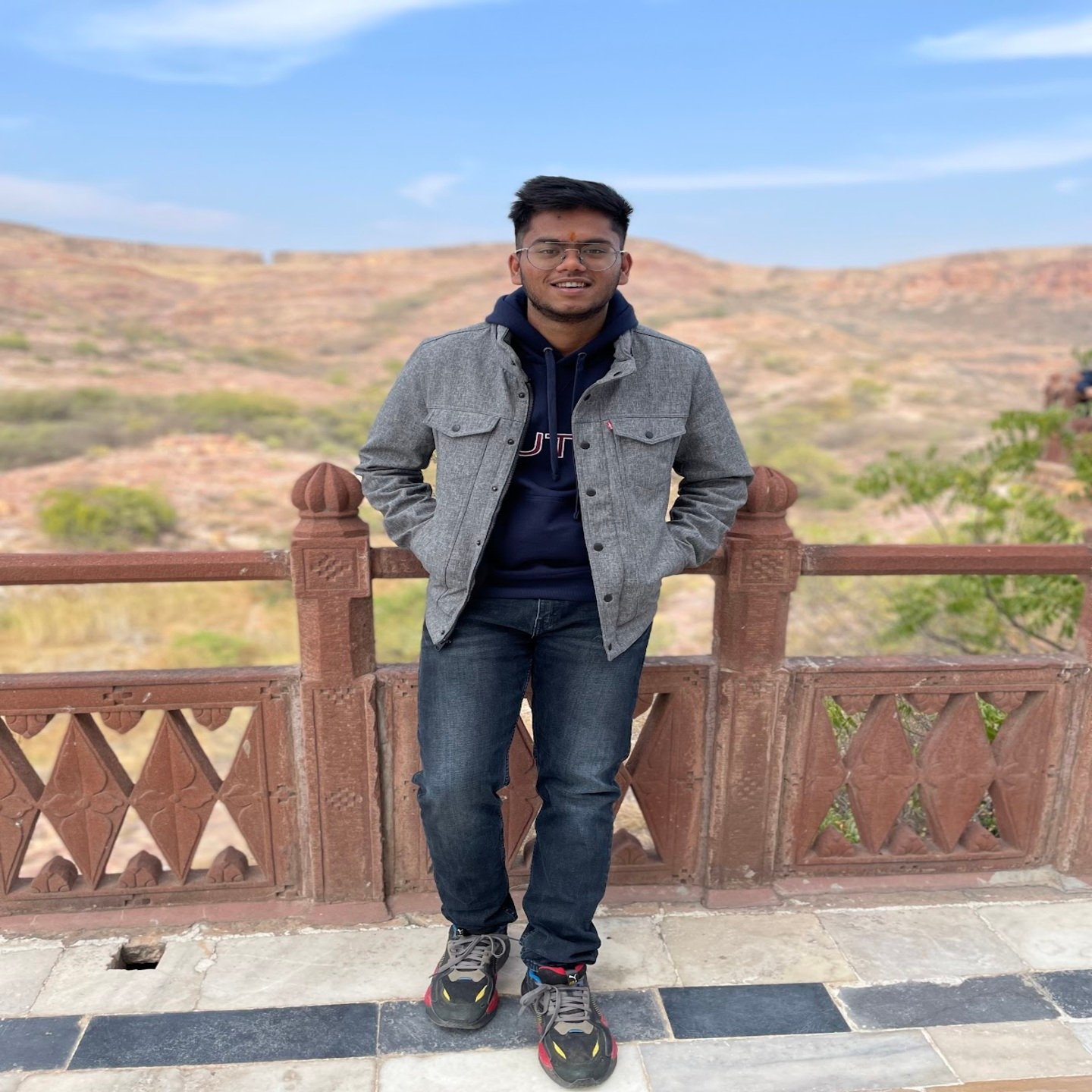 Anish Jindal
IMT Ghaziabad
Skilled sapiens will assist you in determining what you truly desire and how it relates to your professional objectives. It will assist you in determining what you can achieve and what options are available based on your selected parameters. Take a chance; it could completely transform your life. Everyone should join skilled sapiens and take control of their professions, in my opinion. There's no need to reinvent the wheel when you can easily figure out how to define career goals, finalize a career action plan, or use mentors as a sounding board for your action plan.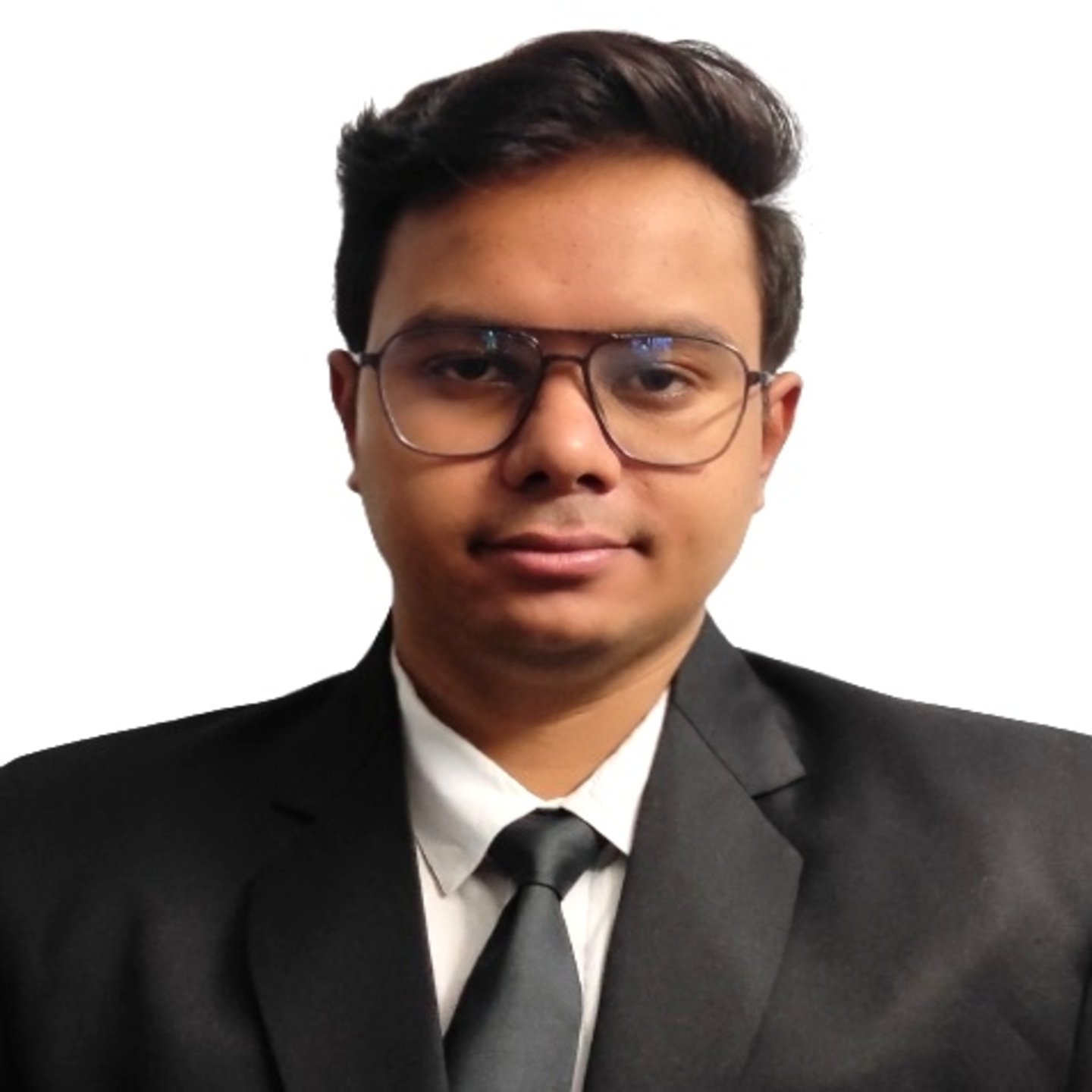 Anmol Behera
IIM Ranchi
The last two months with Skilled Sapiens have been incredible. The Marketing Leadership Program was quite beneficial. I learned a lot from the sessions, and the mentors were also really experienced. In addition, the live project experience was the icing on the cake. It enabled me in applying the theoretical knowledge received during MLP lessons.
Ayushi Kondal
IIM Rohtak
During the tenure I underwent the Sales & marketing leadership course which included Market Research, Digital Marketing, Service Marketing and Sales & Distribution. All the mentors had immense knowledge and experience gained by working in renowned organizations while working on the live project I made the most of this programme because it was packed with knowledge for me. I want to express my gratitude to Skilled Sapiens for allowing me to be a part. Team was super helpful and attentive in the groups.through this live project we got to also know our group mates who were also genuinely helpful and full of new ideas. I'm glad to find a community like this with the help of skilled sapiens.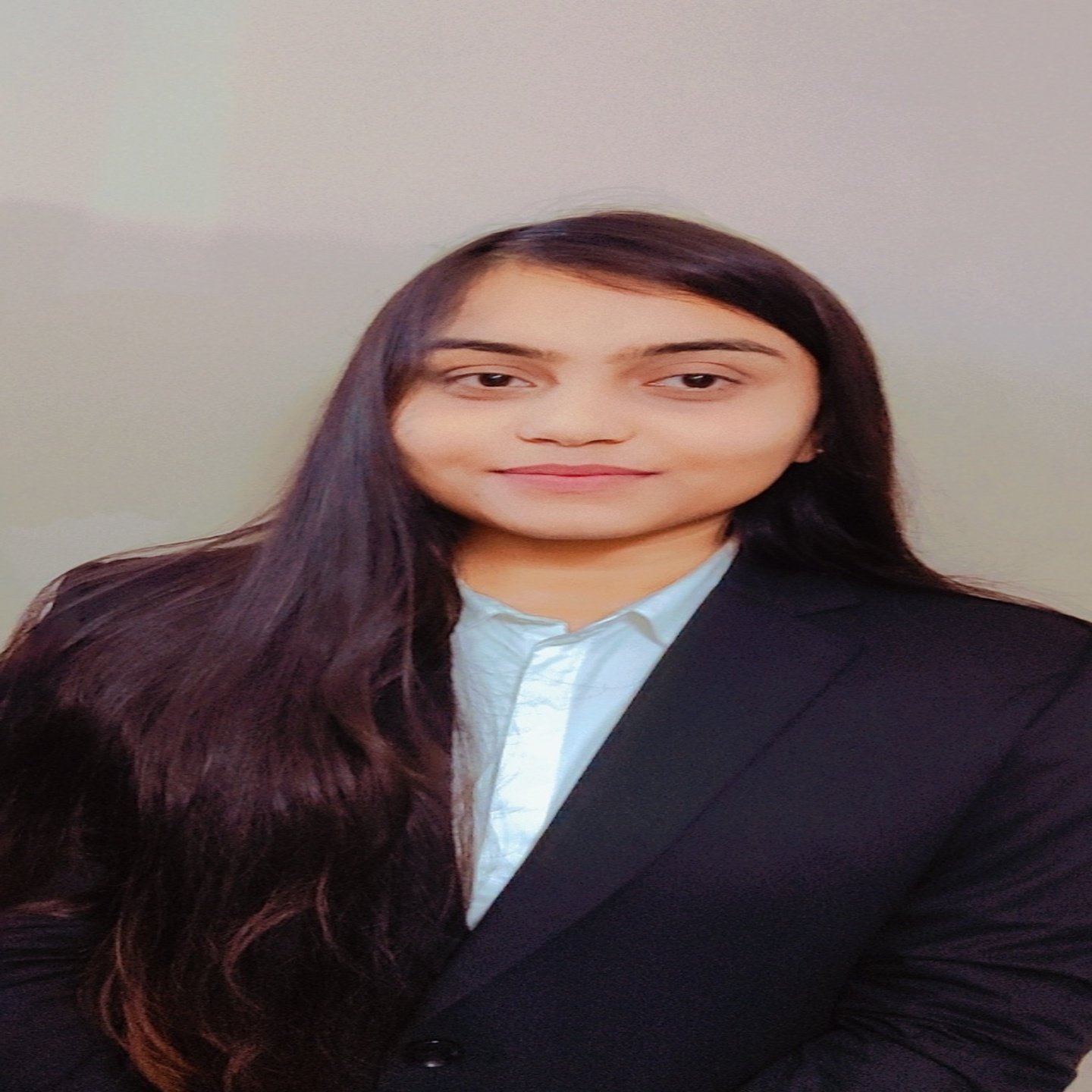 Kashish Jaiswal
IIM Rohtak
I recently completed my Marketing Leadership Program with Skilled Sapiens. during the program Vijay Raj P taught us marketing concepts such as basic marketing frameworks, competitive analysis, branding strategies, sales management, and go-to-market strategy, and we also had guesstimates and marketing case solving sessions. For the SIP process, we had a few GDPI sessions, which helped me prepare. I was also given the opportunity to work on a live project at the end of the course, where I applied all of these concepts. I'd like to thank Skilled Sapiens for expanding my knowledge.
Maheshwari Chala
IIM RANCHI
One of the best experience I had with Skilled Sapiens working as a Product and Brand manager. Throughout the session, organization provided an amazing mentorship program and insightful experience. I enrolled for Management Consulting Leadership Program and got to learn a lot from experienced mentors and gained a lot of valuable insights about Product and Brand Management. The quality of teaching and collaborative environment they provide is highly commendable. This platform provided me the opportunity to interact with corporate professionals. Not just mentors but I also got the chance to work with my fellow interns from different MBA colleges at Skilled Sapiens as a Product and Brand Manager team to design, create and develop a new product strategy for an educational platform to expand as a business incubator.
Manjubala Bharti
IIM Sirmaur
Great learning platform for consulting programs. mentors were available all to solve all problems. they guided us live simulation. skilled sapiens provided live project opportunities where we learned various strategies like go-to-market strategy like an MCP framework. they reviewed our resume. the guidance from mentors and consulting provided hands on experience and valuable suggestions to strive for. I got more out of it than a grade. it was a positive experience that give me skills for life
Neelansh Kulshreshtha
IMT Ghaziabad
This is a great opportunity to learn about the nuances of the consulting industry. The team work helps you develop leadership skills and also the peer reviews for you suggestions snd approach helps you grow exponentially throughout you whole journey.The task are really innovative and inclusive of your prior skills, as they let you explore your full potential beyond the scope of a normal consulting course. This has been the best learning experience for me so far and i would recommend this program to other people without a second thought. I would also like to thank the mentors for their great insights and for the hard work they do for us to gain so much in such a short span.
Nishchal Kumar Sharma
IIM Rohtak
The Skilled Sapiens mentorship program was a very insightful and informative learning experience. The depth of the knowledge provided from the corporate level was enriching. The mentors exhibited great patience and knowledge in explaining different areas of the course in the mentorship program. Being trained and mentored by actual professionals working in the most reputed companies allowed us to get a deeper insight into corporate dynamics. The program also enlightened us into knowing what is expected of us in the industry. The mentorship program bridged the gap between the theoretical knowledge we gain at the institutions and the practical exposure of the industry.
Profile Building Program & Live Project Interns
The ones who contributed to our goals!!
Aman Kumar Singh
IIM Sirmaur
The live project was a great experience indeed. We got to learn a lot from this engagement starting from team work, time management to real life industries scenarios and how its operations are carried out in organised way. The project helped me personally to build network with great minds from all across India and provided me with an opportunity to learn and evolve with them. Getting to know the varied perspective of students from across India was conducive in broadening the ambit of my thinking and planning skills. Overall the live project was very insightful and helpful as it let us apply what we have learned during the classes. I would like to express my gratitude to the whole team of skilled Sapiens. Keep shaping the budding managers.
Anna Mary Sangma
IIM Rohtak
As for me this is the first live project that I proceeded with. And as for someone who did not have any exp I think it was a good starting to understand what the corporate world brings for us. Research based live project was something that made me understand the importance of understanding the company that I am working for, and only then can I apply my strategies for the betterment of the company. For me, it was a great exp as a whole. I would like to thank all the mentors who have taught us throughout the process from the courses to the live project
Amisha Pendam
IIM Rohtak
Working with skilled sapiens was a good experience, it helped me to grow my profile and I learnt many things. The Marketing Live project was a great opportunity to learn about the inner workings of a marketing agency. I got to see how a team of marketing professionals operate on a day-to-day basis and how they work together to create successful marketing campaigns. I was also able to get a taste of what it's like to work in a fast-paced, deadline-driven environment. Overall, it was a great experience and I'm grateful for the opportunity to have been a part of it.
Anupam Biswas
IIM Rohtak
The live project was very helpful, this was my first time working on a live project. Skilled Sapiens gave me this opportunity and I tried to make the most of this program which was packed with knowledge for me. During this 4 week we were given the task to understand the business of the company, the different product that could be implemented and what not. This helped me to polish my research skills and also how things could be implemented. And working a new team also helped me improve my social skills as well. Thank you for this great experience.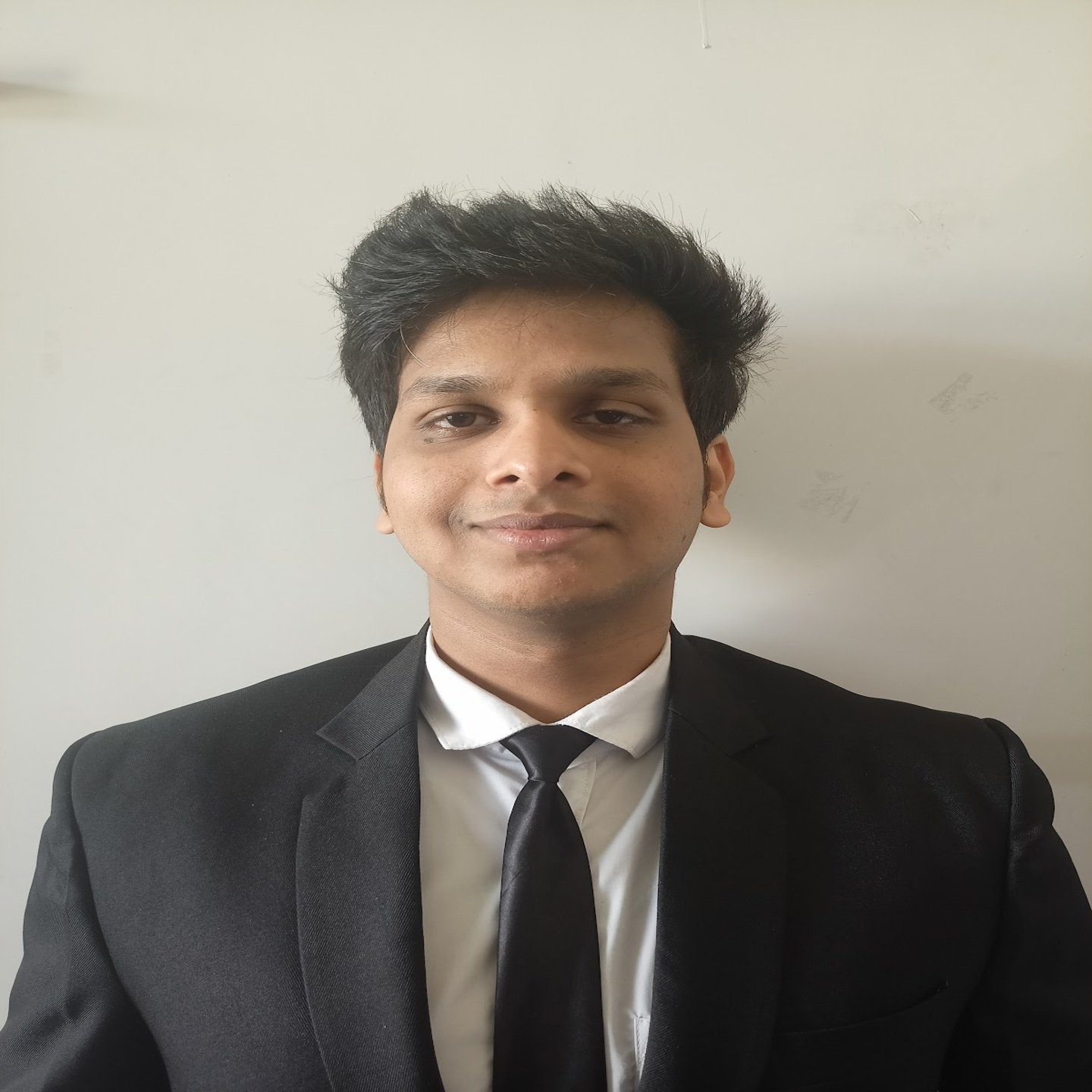 Anurag Kumar Singh
IIM SIRMAUR
The live project has been a learning experience for the past three weeks almost now. The project gave an experience of working and doing the needful even when other deadlines mounted up. It also gave me an experience of team work and co ordination with students from various other good colleges around india.
Aswin Aryan
IIM Sirmaur
One of the best learning Live project I did. I came to know about the things which are required before launching a new product such competitor analysis, feasibility and integration with the existing platform, its positioning etc. As a part of the team from different IIMs we did a great job by coordinating and showing active participation in each and every activities assigned to us. Thank You Skilled Sapiens for giving me such a wonderful opportunity to work with good people.
Bosukonda Sri Satya V P
IIM Sirmaur
Skilled sapiens is an excellent place for an intern to work. The manager's guidance, support and care about their employees along with the interactive environment enabled me to successfully complete my live project. Working with them was a truly worthwhile experience for which I am eternally grateful. Skilled Sapiens truly cares about its customers as well as its employees. While interning here, I got to learn multiple things, got to be a part of multiple team s and cross functional roles. The mentors encourage learning as well ensure that the interns are not stressed. They are quite open to suggestions and ideas. I had a great time working here.
Daisy Khorania
IIM Rohtak
"The Live Project helped me in gaining a deeper understanding of the culture that is prevalent in organizations. It provided me with an opportunity to be a part of a team which helped me in gaining knowledge about team dynamics. Along with all this, I also came to know about the true meaning of multitasking and time management. The team allotted to me was good, and all the members were highly cooperative and supportive. There was a time when I was not able to attend a meeting, but the members informed me about all the details. Overall it has been a great experience for me, and I am extremely delighted to say that I had my first Live Project with Skilled Sapiens."
Deepak Kumar
IIM Ranchi
I just completed my Live Project with Skilled Sapiens. I was enrolled in MLP(Marketing leadership Program). I worked a lot on my Sales & Marketing concepts, we were taught the marketing concepts like basic frameworks used in marketing, Competetive Analysis, Branding Strategies, Sales Management, Go To Market Strategy taught by Vijay Raj P and also Guestimates and Consulting Case Solving sessions we had Siddhant Malhotra. Everything was covered according to industry standards. All the mentors are working in the best-reputed companies. As the SIP process is going on so we had a few sessions on GDPI as well, which helped me to prepare for the same. At the end of the course, I also got an opportunity of doing a live project as well, in which I actually applied all these concepts. This program was full of learning for me and I tried to get full out of it. I would like to thank Skilled Sapiens for providing me an opportunity to become a part of it.
Juhi werner
IIM rohtak
The Project Execution wrap-up all skills gained from the Initiation to the Execution. The Program works iteratively and combines many concepts and tools for running Project Successfully. However, since we had a strong, enthusiastic, very Intelligent Instructor, who's trying to do his utmost to help the student grow in Management and consulting, I have captured few lessons. First, the Instructor's ability to respond to all student's concerns friendly. Second, the Instructor's encouragement to let Students learn deeply about the Subject Matter, and Third, the good cooperation and collaboration with the Course Instructor. Had a real and hands on experience in consulting and how to come with strategies to solve real business problems. Practical hands-on course that allowed me to create a project from start to finish. Course contains very thought provocative exercises which allows to apply the project management knowledge in realistic situation.
Kunika Jaiswal
IIM Rohtak
On first week we have just understood about the company and its product or service, for Skilled Sapiens we analysed about its various websites at social media platforms, courses it provided and come up with various ways to increase sale, in second week we analysed about the market environment and direct and indirect competitors providing same courses, along with the new idea of a course which should be designed all by ourselves and launched by us, after analyzing the trend. In week 3&4 we came up with the ways to implement the whole new course "Overseas Education Programmer" it includes all the things from its logistics to its end users. Overall, it was a great learning experience.
Madhur Bharadwaj
IMT, Ghaziabad
The project was an excellent learning opportunity with mentors ranging from a diverse set of fields. The program was detailed enough to cover topics like Consumer Behaviour Analysis, Market Research, Digital Marketing, Product and Brand Management, Service Marketing, and Sales & Distribution. With real-life examples, the program was both practical and easy to understand. The most important part was that the program focused on practical applications instead of simply throwing theoretical knowledge at the learners. Talking a bit more about mentors, they were extremely helpful experts who were willing and happy to help anyone facing any issue throughout the duration of the program.