Worried about your Profile?
Get Live Projects with
Skilled Sapiens
Profile Building-cum-Live Project Program with personal corporate mentor allocation
Business Strategy & Growth Partner
Work with CEO office and leadership directly for strategic partnerships
Growth & Strategy Consultant
Work on developing growth & expansion strategies 
Product & Brand Manager
Learn about Product strategy, Brand Strategy, Brand building campaigns, KPIs measurement, Roadmap designing, Market analysis, Brand image, etc.
Sales & Marketing Manager
Learn about B2B, B2C sales, SEO, SEM, Digital Marketing, Campaign Designing, GTM strategies, Product launch, Pricing strategy, etc.
HR Manager
Learn about Recruitment, Performance Management, Employer Branding, Learning & Development, Compensation, IR, etc.
Equity Research & Financial Modeling
Learn about best practices of Excel, Equity Research report making, Financial Modeling, Company Analysis, Valuation, etc.
We help students in building profile via
Live Projects
At Skilled Sapiens we offer multiple live projects and help students & working professional in building their profile as per their career aspirations. Over 4000+ student onboarded with us on live project across domains  in last 3 years, with this program we have help freshers with multiple live projects in their preferred domains and helped them getting relevant corporate work experience. We allocate a personal corporate mentor to each individual and also help the students with resume building to get them shortlisting in their dream companies/roles
Besides getting the opportunity to unlock your true potential, at Skilled Sapiens you will also get opportunities to network with industry & corporate mentors, IIM Alumni, Professors, Entrepreneurs, and Investors. We highly focus in training & development of our interns via 1-1 personalized mentorship from corporate mentors
Roadmap to build your
Dream Profile/Resume
Registration Process
Fill the registration form, Pay fee, and submit your preference for domain/role
through online portal 
1-1 Connect with our Program Manager
Our program manager will connect with you to collect your CV & expectations from the project 
Allocation of Project & Personal Mentor
After Evaluation, we will allocate you a personal mentor with live project in your chosen domain/role
Training, Review & CV Mentorship Sessions
Various live workshops will be given by a personal mentor for real corporate exposure & CV Building 
Corporate Live Projects & Profile Building Program
work on corporate live projects & learn from coporate mentors of Mckinsey, BCG, Bain, Deloitte, PWC, HUL, Asian Paints, etc.


Profile Building Program & Live Project Interns
The ones who get evolved with us!!
Aman Kumar Singh
IIM Sirmaur
The live project was a great experience indeed. We got to learn a lot from this engagement starting from team work, time management to real life industries scenarios and how its operations are carried out in organised way. The project helped me personally to build network with great minds from all across India and provided me with an opportunity to learn and evolve with them. Getting to know the varied perspective of students from across India was conducive in broadening the ambit of my thinking and planning skills. Overall the live project was very insightful and helpful as it let us apply what we have learned during the classes. I would like to express my gratitude to the whole team of skilled Sapiens. Keep shaping the budding managers.
Anna Mary Sangma
IIM Rohtak
As for me this is the first live project that I proceeded with. And as for someone who did not have any exp I think it was a good starting to understand what the corporate world brings for us. Research based live project was something that made me understand the importance of understanding the company that I am working for, and only then can I apply my strategies for the betterment of the company. For me, it was a great exp as a whole. I would like to thank all the mentors who have taught us throughout the process from the courses to the live project
Amisha Pendam
IIM Rohtak
Working with skilled sapiens was a good experience, it helped me to grow my profile and I learnt many things. The Marketing Live project was a great opportunity to learn about the inner workings of a marketing agency. I got to see how a team of marketing professionals operate on a day-to-day basis and how they work together to create successful marketing campaigns. I was also able to get a taste of what it's like to work in a fast-paced, deadline-driven environment. Overall, it was a great experience and I'm grateful for the opportunity to have been a part of it.
Anupam Biswas
IIM Rohtak
The live project was very helpful, this was my first time working on a live project. Skilled Sapiens gave me this opportunity and I tried to make the most of this program which was packed with knowledge for me. During this 4 week we were given the task to understand the business of the company, the different product that could be implemented and what not. This helped me to polish my research skills and also how things could be implemented. And working a new team also helped me improve my social skills as well. Thank you for this great experience.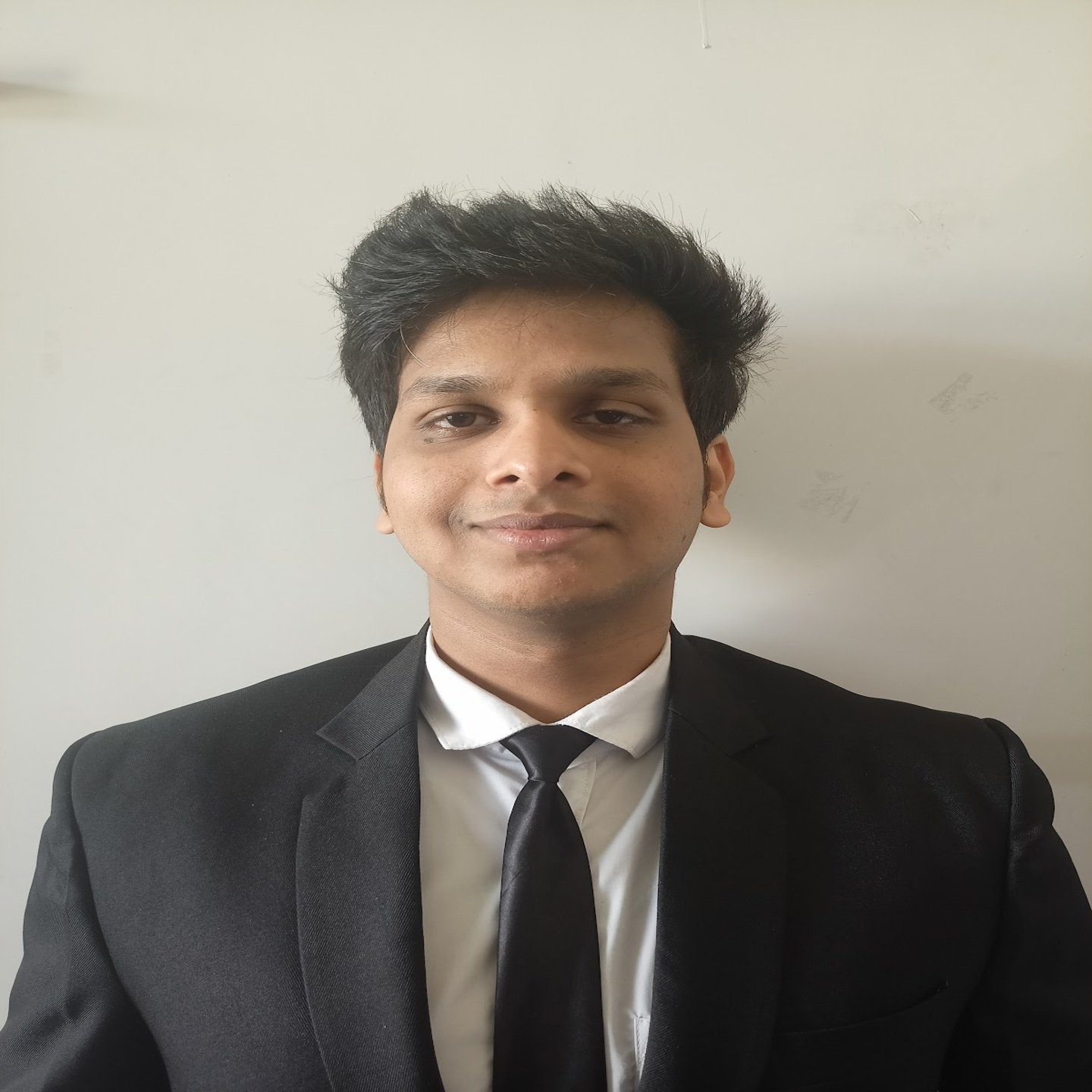 Anurag Kumar Singh
IIM SIRMAUR
The live project has been a learning experience for the past three weeks almost now. The project gave an experience of working and doing the needful even when other deadlines mounted up. It also gave me an experience of team work and co ordination with students from various other good colleges around india.
Aswin Aryan
IIM Sirmaur
One of the best learning Live project I did. I came to know about the things which are required before launching a new product such competitor analysis, feasibility and integration with the existing platform, its positioning etc. As a part of the team from different IIMs we did a great job by coordinating and showing active participation in each and every activities assigned to us. Thank You Skilled Sapiens for giving me such a wonderful opportunity to work with good people.
Bosukonda Sri Satya V P
IIM Sirmaur
Skilled sapiens is an excellent place for an intern to work. The manager's guidance, support and care about their employees along with the interactive environment enabled me to successfully complete my live project. Working with them was a truly worthwhile experience for which I am eternally grateful. Skilled Sapiens truly cares about its customers as well as its employees. While interning here, I got to learn multiple things, got to be a part of multiple team s and cross functional roles. The mentors encourage learning as well ensure that the interns are not stressed. They are quite open to suggestions and ideas. I had a great time working here.
Daisy Khorania
IIM Rohtak
"The Live Project helped me in gaining a deeper understanding of the culture that is prevalent in organizations. It provided me with an opportunity to be a part of a team which helped me in gaining knowledge about team dynamics. Along with all this, I also came to know about the true meaning of multitasking and time management. The team allotted to me was good, and all the members were highly cooperative and supportive. There was a time when I was not able to attend a meeting, but the members informed me about all the details. Overall it has been a great experience for me, and I am extremely delighted to say that I had my first Live Project with Skilled Sapiens."
Deepak Kumar
IIM Ranchi
I just completed my Live Project with Skilled Sapiens. I was enrolled in MLP(Marketing leadership Program). I worked a lot on my Sales & Marketing concepts, we were taught the marketing concepts like basic frameworks used in marketing, Competetive Analysis, Branding Strategies, Sales Management, Go To Market Strategy taught by Vijay Raj P and also Guestimates and Consulting Case Solving sessions we had Siddhant Malhotra. Everything was covered according to industry standards. All the mentors are working in the best-reputed companies. As the SIP process is going on so we had a few sessions on GDPI as well, which helped me to prepare for the same. At the end of the course, I also got an opportunity of doing a live project as well, in which I actually applied all these concepts. This program was full of learning for me and I tried to get full out of it. I would like to thank Skilled Sapiens for providing me an opportunity to become a part of it.
Juhi werner
IIM rohtak
The Project Execution wrap-up all skills gained from the Initiation to the Execution. The Program works iteratively and combines many concepts and tools for running Project Successfully. However, since we had a strong, enthusiastic, very Intelligent Instructor, who's trying to do his utmost to help the student grow in Management and consulting, I have captured few lessons. First, the Instructor's ability to respond to all student's concerns friendly. Second, the Instructor's encouragement to let Students learn deeply about the Subject Matter, and Third, the good cooperation and collaboration with the Course Instructor. Had a real and hands on experience in consulting and how to come with strategies to solve real business problems. Practical hands-on course that allowed me to create a project from start to finish. Course contains very thought provocative exercises which allows to apply the project management knowledge in realistic situation.
Kunika Jaiswal
IIM Rohtak
On first week we have just understood about the company and its product or service, for Skilled Sapiens we analysed about its various websites at social media platforms, courses it provided and come up with various ways to increase sale, in second week we analysed about the market environment and direct and indirect competitors providing same courses, along with the new idea of a course which should be designed all by ourselves and launched by us, after analyzing the trend. In week 3&4 we came up with the ways to implement the whole new course "Overseas Education Programmer" it includes all the things from its logistics to its end users. Overall, it was a great learning experience.
Madhur Bharadwaj
IMT, Ghaziabad
The project was an excellent learning opportunity with mentors ranging from a diverse set of fields. The program was detailed enough to cover topics like Consumer Behaviour Analysis, Market Research, Digital Marketing, Product and Brand Management, Service Marketing, and Sales & Distribution. With real-life examples, the program was both practical and easy to understand. The most important part was that the program focused on practical applications instead of simply throwing theoretical knowledge at the learners. Talking a bit more about mentors, they were extremely helpful experts who were willing and happy to help anyone facing any issue throughout the duration of the program.
Frequently Asked Question
Skilled Sapiens is a community supported by IIM and IIT alumni to mentor and guide college students in their career & professional growth. The goal of this community is to provide a " Personal Mentor" who will support and guide students in getting placements by improving their juniors' soft and technical abilities.
All of the mentors in this community are either working professionals at top MNCs or have successfully launched their businesses. We aim to provide one-on-one personal mentoring and hand-holding to all the members of our community until they are placed in their dream company. We also provide entrepreneurial guidance to our students who wish to establish their businesses while pursuing their educational degrees.
Our Mentor will be lifelong partners who will always be there for our community members when they need guidance and assistance. In B-schools, we want to create an informal mentor-mentee environment with the help of this initiative.
How does this personal mentorship program works?
Self-evaluate your profile & check domain knowledge. If you need structured mentorship & guidance in your placement preparation, then go with skilled sapiens.
Enroll & join our community & tell us your requirements & expectations. Start learning via personalized & customized mentorship sessions & Modules.
Get your profile credentials. Interact with our mentors Schedule calls with your mentors & other learners Get curated modules & sessions Learn & become skilled Sapiens.
Successfully get placed into your dream company/role. You can also request on-demand sessions.
What will be the qualifications of the mentors?
We have a pool of mentors with varied experience and qualifications (IIT & IIM alumni). We will assign the best suitable mentors for you based on the details filled you in the application form at registration
How can I connect with my mentors?
After enrolling in any of our courses, you will be given options to choose domain experts. You can schedule regular/ weekly meetings with them, and also, there will be an option to email 24*7. You can also ask for additional sessions before any interview.
How can I become a mentor at your platform?
You need to register with us with your LinkedIn profile. After successful verification of your details, you will receive access to our portal.
How does Skilled Sapiens ensure the quality of service?
Skilled sapiens initially filter by thoroughly reviewing their profile with the help of the industry expertise and post that we also have a process of mentor rating after each service we take suggestions from you and based on which we keep the check on the quality.
I am an entrepreneur, how this platform can be helpful for me?
This Platform has multiple consultants to guide the entrepreneurs in different phases of start-ups; entrepreneurs can get their idea verified before launching. Entrepreneurs can also learn various start-ups basics and expert-level knowledge through our multiple Entrepreneurship and start-up-related courses.
We mentor our students to start their start-ups before even passing out from their respective colleges. We coach our students to establish their businesses. We provide our students with personalized mentorships in MVP testing, market research, team building, product development, sales, marketing, and other areas to help them become successful generational entrepreneurs.
I am a B-School Student, how this platform can be helpful for me?
We have specifically designed modules that would be key to Placements and SIPs. These modules are created by the industry experts, which included all the major questions asked in the domain interview. Apart from this, you can also learn different courses to boost your course knowledge.
Also, we provide paid consulting & other domain live projects in top MNCs or growing/funded startups to our community members.