Founded in the year 1981, Infosys Business Model caters to two industries: IT Services and IT consulting. Headquartered in Bangalore and Karnataka in India, the business model of Infosys revolves around Information Technology, Consulting, Outsourcing, and Managed Services.
Being India's second-largest IT Company as per 2017 revenue figures, Infosys is also rated as 596th largest public company.
This article will take you deep into the working and revenue generation models of this IT giant, so you can have a clear idea of how a company like Infosys channelizes its business operations, organization frameworks, and money-making streams. So, let us delve into a more detailed introduction straight away-
Table of Contents
Introduction to the Business Model of Infosys
The IT industry boomed in the last two decades.
The emergence of technology took the world by a storm. The internet has become the new medium for exchanging information. It has also opened different avenues of careers.
Many companies which took up IT project were formed were during this period. Some of them withered away in the time, while some held it steady.
One of the IT giants is Infosys.
Infosys has seen tremendous success and garnered huge profits. It has made it a topic of interest for industry experts and those who want to venture out in this field. Some of the products and services around which the business model of Infosys works are-
Products and Services of Infosys Business Model
NIA which is Next Generation Integrated AI Platform (formerly known as Mana)
Infosys Consulting is a global management consulting service
Infosys Information Platform (IIP) which is an Analytics platform
EdgeVerve Systems which includes Finacle, a global banking platform with different modules for retail and corporate baking
Panaya Cloud Suite
Save
Engineering Services
Digital Marketing
About Infosys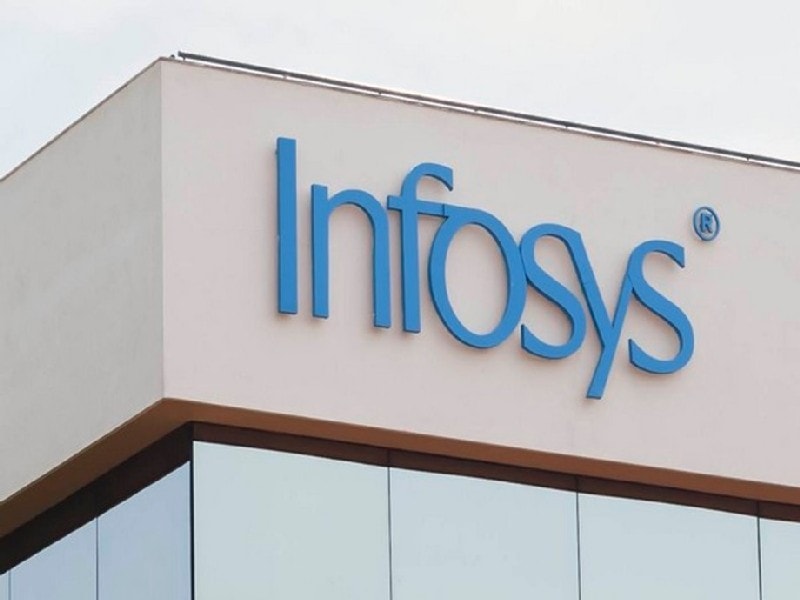 Infosys is an Indian multinational company. It works primarily in the areas of information technology, business consultancy, and outsourcing of services.
It was founded in July 1981 in Pune by a group of seven engineers, including Mr. Narayan Murti. Today, the company has headquarters in Bengaluru, Karnataka, in India.
As of now, Infosys is the second-largest Indian IT company after Tata Consultancy Services (TCS). The market capitalization of Infosys in March 2019 was $46.52 billion. That is huge for any IT company.
Stepping Stones of the Business Model of Infosys
The business model adopted by Infosys has garnered a lot of praise owing to the success it has brought for the company. Many people want to study it in detail to better their business models.
Here are some of those points which have made this model so successful.
1. A solid plan for initial years
The most testing times for any company are the initial years. It is yet to have a firm grip on the market, and there is a huge possibility that their attempts at success may falter. Here, what comes to rescue is a proper plan chalked out for the initial years of business.
In the initial years, Infosys focused only on two things. One of them was the BFSI (Banking and Financial Services). It included manufacturing, package implementation, and application development.
The other sector focused on was ADM in industry parlance. It included maintenance and testing. In these years, Infosys concentrated only on the US and Europe since these regions promised to be stable markets for business.
One of the greatest strengths of Infosys was that it charged minimal premium as compared to other Indian IT companies and global IT giants like IBM and Accenture.
2. Impressive growth
Once the company holds the rock in the initial years, the next point of concern is growth. If the extension is continuous, the company is in profit. If it is not this way, the administration of the company needs to evaluate the business model.
Infosys has marked an impressive growth graph over all these years. The figure has been almost linear, which is an excellent thing for any IT company. Infosys started trading in India since 1993, and then onwards, there has been no looking back!
They have taken some beneficial measures for increasing the per capita revenues. They have enhanced their visibility and business. It has made them noticeable and prominent even on global business platforms.
Also, they have made sure that their investments get them the best results. Infosys invests only in the best, brightest, strategic, and the most promising avenues.
3. Turning clients into partners
In business, it is easier to find clients as it is to find partners. Partners need to make more investments, and this makes them more susceptible to shocks and jolts of losses.
But, Infosys has found the key to turn clients into partners. This tactic has helped them sustain in the business for this long. It has got them significant investments which, in turn, give them humongous profits.
Infosys has facilitated this process of turning clients into partners through operational readiness, constant innovation, and meticulous execution of the predetermined plans. They have understood the market well and know how to rule it.
4. Global presence
A company can exist, flourish, and prosper in the world only if it has a prominent global presence. It can be achieved through tie-ups with the right companies.
Infosys has an impressive presence in countries like the United States (US), India, China, Australia, Middle East, Europe, and Japan. It has 116 development centers and 84 sales and marketing offices around the world. It is true, massive.
Infosys has as many as 18 international offices in the US alone. It has helped the upsurge in the market price of their shares. It has made its way into the prestigious league of the 20 biggest companies determined according to market capitalization.
5. Unique services and products
Even before the establishment of Infosys, there were hundreds of companies providing the same type of services and products as Infosys does. What stood by them in these times of fierce competition was their uniqueness.
They remarkably explored the markets and tapped into the needs of the market. They decoded the way to concretize their place not only in the domestic market but also in the global market.
Infosys provides services to companies in finance, insurance, manufacturing, and many other domains. One of their staggeringly popular products is 'Finacle.' It is widely used as a universal banking solution.
Their other essential products include NIA (Next Generation Integrated AI Platform), the global management consulting service called Infosys Consulting, Panaya Cloud Suite, EdgeVerve Systems, Skava, and Infosys Information Platform (IIP).
6. Smart acquisitions
A company cannot be expanded without acquisitions. It needs to make the right decisions at the right points of time.
Infosys has made brilliant decisions in acquiring some of the best and profitable companies. Some of the significant acquisitions of Infosys are Expert Information Services in 2003, McCamish Systems in 2009, Portland Group in 2012, Panaya in 2015, Skava in 2015 and Brilliant Basics in 2017.
Revenue Model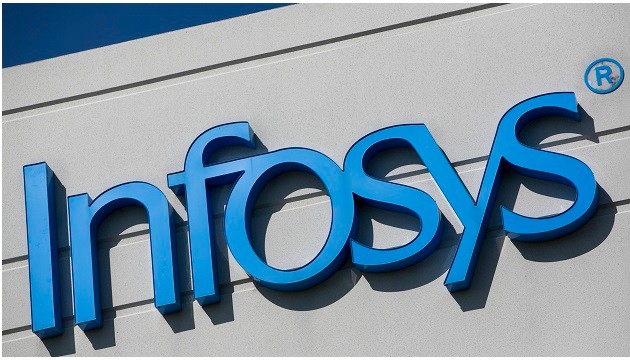 The revenue generation system of Infosys is one of the best systems deployed in the business world. Here are some of the essential points of this model.
Establishing the productivity baselines
Improving the processes for improving the revenues
Increasing offshore work
Increasing reuse of previously deployed systems
Providing excellent quality of service
Final Thoughts about Infosys Business Model!
Infosys is an IT giant. There is hardly anyone who is not interested in decoding the business model of this company.
The revenue generation system and the adept channelization of the business model of Infosys have explained above. – And we hope it would have helped in understanding how a multinational business model like Infosys is created.
So, how inspiring do you find the business model of Infosys? Share your views with us in the comment section below.