"Internships are all about learning to make coffee and photocopying documents." You must have heard this statement from many people, especially at the time when you are standing on a two-way road still wondering whether to pursue an internship or not. But take our word, internships are not only coffee and printing, they are of incredible value for networking and gaining experience that might ultimately help you land that dream job.
Internships help you get the on-ground experience, and work for a real business, where one decision of yours can have a huge impact. You get to work with companies of all sorts, from start-ups to global leaders, the reason why many students strive to gain this ONE BIG opportunity in their summers.
We caught up with a few students to find out about their internship experience at various companies. Let's see what they have in store for you.
Meet Himanshu Soni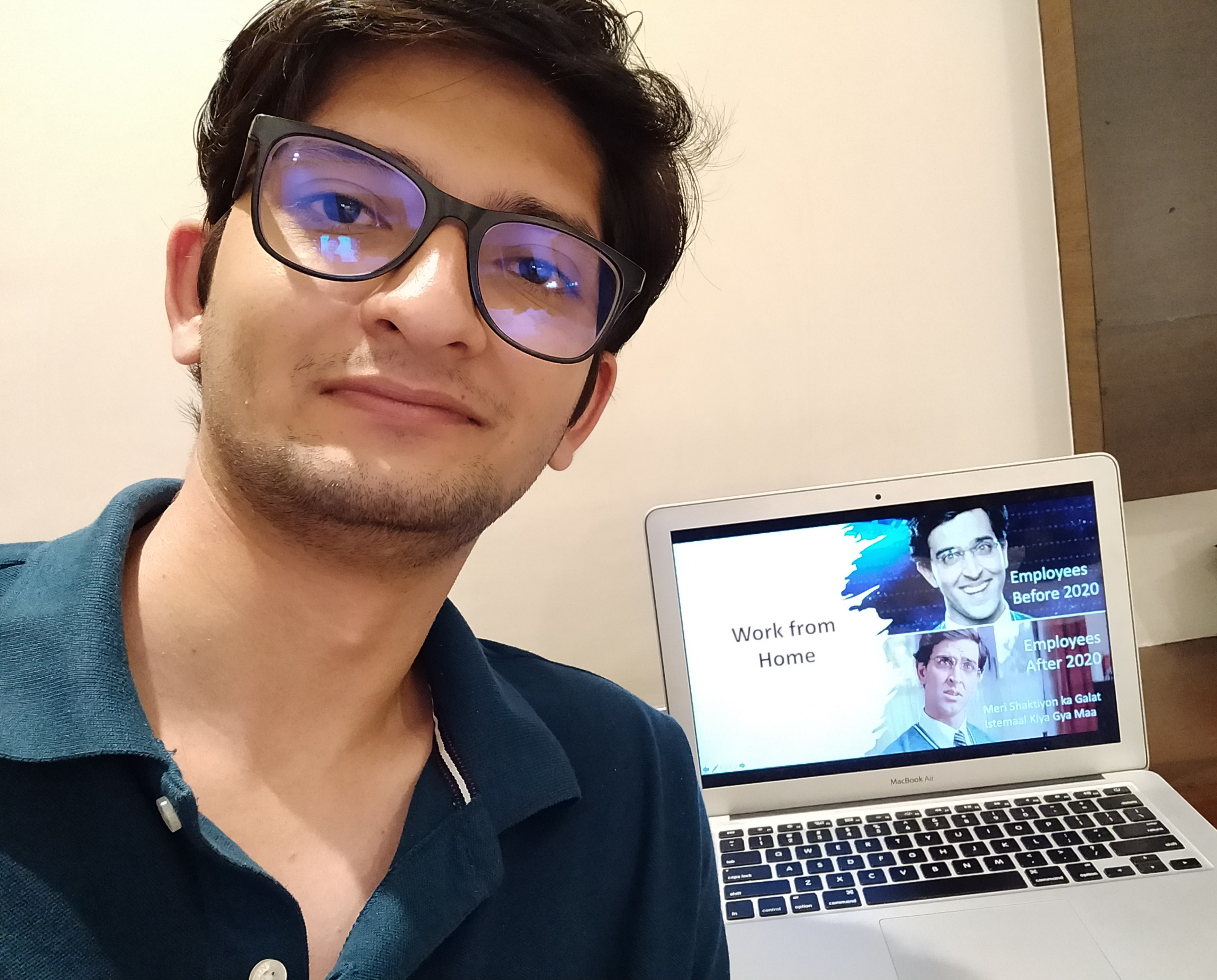 A silver medallist in the RBSE HSC examination and academic awardee at NIT Trichy, Himanshu Soni, a graduate from IIM Ahmedabad, has left a mark during his internship at Asian Paints. An avid marathon runner, he has made sure to keep time in his favor and get all the laurels under his name. He has been previously awarded the P&G Emerging Leader and Dream Team award at Tata Steel.
What was your position at Asian Paints?
Summer was coming, and I was excited about my internship with Asian Paints. I worked in a Techno Managerial role for three years at Tata Steel, so this Sales & Marketing internship was the first real-world milestone of my MBA journey.
How did you make the target of interning at Asian Paints achievable?
The selection process at Asian Paints was quite comprehensive. It started with the first round of CV shortlisting, followed by a group discussion to test the communication and thinking skills of the candidate. The final stage was the personal interview that focused on challenging HR questions. Fortunately, I was able to cross them all and be a part of what's a dream for many.
What project did you work on at Asian Paints?
I was lucky to receive a live project for my internship at Asian Paints. The project was a mix of Marketing research and sales strategy. The challenging task was to increase the sales of the existing set of products in a highly fragmented market.
The project journey can be classified into the following stages:
Project Expectations: Understand the expectation of the company clearly and well define your objectives.
Market Research: It was the most challenging task because of the hybrid mode of the internship. I executed the concepts of Business Research Methods to understand the consumer behaviour for particular products. It was very important to understand the consumer behaviour on both qualitative and quantitative aspects to develop the model because it would be used for short-term and long-term strategy formulation. In each review, my superior was interested in numbers that helped me to understand the importance of numbers for strategy formulation.
Team Coordination: I was new in this field, but experienced AP members had tons of experience in this field. They helped me to understand the practical implementation constraints throughout my internship.
Strategy Formulation: This is the most important stage of the project where I had to interconnect all the learnings and other aspects of business, such as finance and operations, to formulate feasible strategies based on the findings.
What surprised you the most about interning at Asian Paints?
I liked my internship experience with Asian Paints. It was not only about work; Asian Paints HR team conducted many informal sessions for us to be connected with other interns. They also conducted some knowledge-sharing sessions with the top leadership that helped us to enhance my business acumen for the FMCG industry. The time that I spent with Asian Paints culture made me feel elevated. Asian Paints is an organization that values its employees and helps them throughout their journey.
Curious to find out more about the experiences that await you as a student at global companies? Read similar internship experiences from others to find out the key takeaways, and build a future for yourself.