Are you interested in competitor analysis? Well, in that case, you have come to the right place, my friend.
In this particular post today, we are going to have a chat about the different competitor analysis tools and software options that you can use to make sure that you can get the best results for your business.
Do you currently have an online business and you are worried about how to get on top of the marketing game?
Well then, you need to get in line and join the group because you are not alone in this particular quest of yours.
Yes, you heard it, right people. Many others are facing the same situation and making the same sorts of maneuvers to appreciate better ranking and conversions.
Having an online business would mean that you would want to have success for it no matter what happens. There are so many other businesses that have the same niche as yours.
In all such scenarios, the main goal of any business owner would be to make sure that they are always on the top in the competition.
Competitor Analysis enables you to run a more effective and result-driven campaign by evaluating the performance and strategies of businesses in your niche that are performing well.
You can also consider it as the forecast of the future marketing strategy that can widen your reach and branding.
However, doing that is not as easy as it seems.
You need to make sure that everything is perfect in your business. You need to have the right strategy and the right means to help you out. There are thousands of businesses on the internet these days. Some of them might be similar to yours.
They might have the same products and everything else that you have. So, how do you make sure that you are always ahead of them when it comes to success?
Competitor Analysis tools will alleviate the process and enable you to do this like a pro.
Table of Contents
SpyFu
SimilarWeb
Ahrefs
Monitor Backlinks
Social Bakers
BrandWatch
Google Alerts
SEMRush
Alexa
QuickSprout
Why are Competitor Analysis Tools So Important?
Frankly speaking, the internet is filled with so many amazing businesses these days. Even as we speak, there are new online businesses that are being launched.
Well, also though there are so many different businesses, there is no doubt that most of them don't get to see the light of the day. Well, that is one of the main reasons why people don't open businesses these days.
Are you facing such an issue? Is your competitor going ahead in the game and you are not able to beat them? Well, there is one thing that you can do, and we guarantee that it will be very effective.
You need to see what your competitors are doing.
Having one eye on the competition is important because then you will be able to strategize and make plans in a better way. You need to have some additional help if you want to master this method, and Competitors Analysis Tools will offer this help to you.
Here are some of the top tools that you can use to master competitor analysis in the best way.
Best Competitors Analysis Tools for Online Marketers
1) SpyFu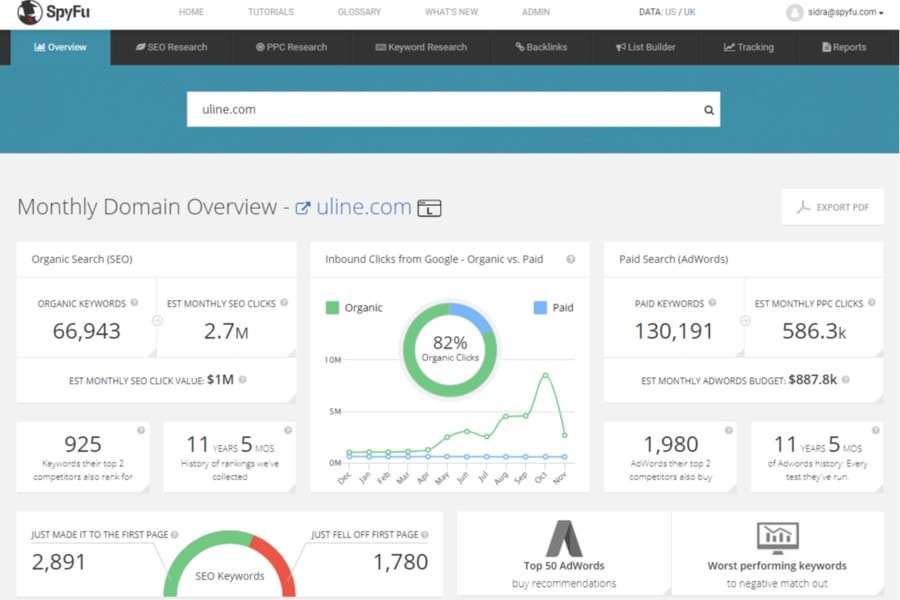 One of the most amazing tools that you can use to make sure that you can keep an eye on the competition properly is SpyFu. This tool is viral amongst the people because it helps in tracking backlinks and making SEO a priority.
Also, you can get a hold of the different keywords that your competitors are using. There is no doubt that this is one of the most important tools for sure.
You can easily download the keywords of your competitors' organic and paid campaigns and know which the most profitable ones from the lot are.
You just need to enter the website of your competitor in its search bar, and all the relevant details will be available for you.
Some of the key features are –
Track your keyword rankings
Adwords Competitor Keyword Spy Tool
Find Competitors' Keywords you Don't Already Buy
Competitor Adwords Campaign and Ad Test History
PPC Ad Rank Tracker
Research Competitors SEO Keywords
3-way Competitor Keyword Research Tool
Check Competitor Backlinks by Keyword
Spy on Your SEO Competition
Keyword Group Analysis Tool
Track your SEO Keyword Rankings
Top Websites by AdWords Spend and Search Traffic
Highest CPC and Most Searched Keywords
2) SimilarWeb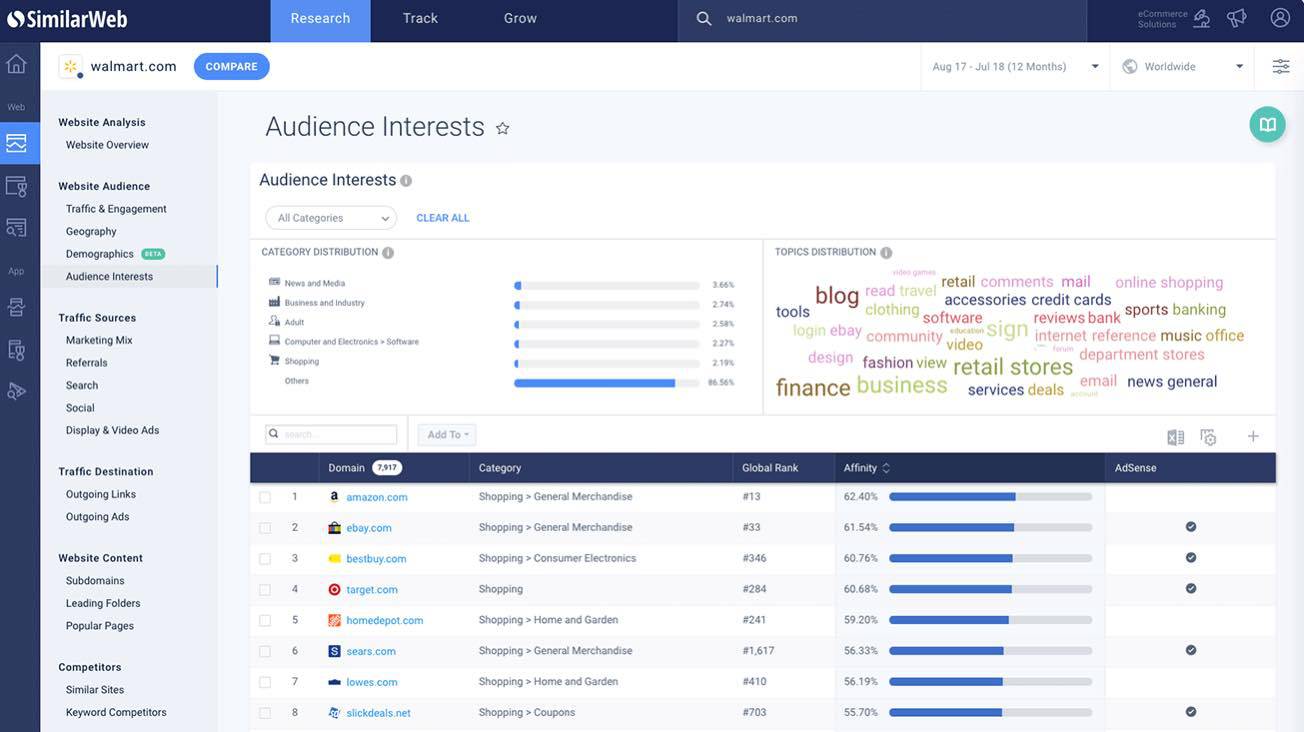 Another one of the most amazing tools that you can use to spy on the competitor would have to be SimilarWeb. This is the tool that can provide the ranks of any particular website.
Although an old tool, there is no doubt that it is one of the most popular ones.
Also, you get reports about website traffic as well. Now, doesn't that seem like something that would be helpful, people? Try it out and see the results.
Opting for this tool for Competitor Analysis will help you appreciate-
Benchmarking against your competitors and industry
Revealing the analytics & online strategy of your competitions
Discovering new opportunities – partners, leads or affiliates
Identifying emerging trends and new players
Understanding consumer intent and journey
3) Ahrefs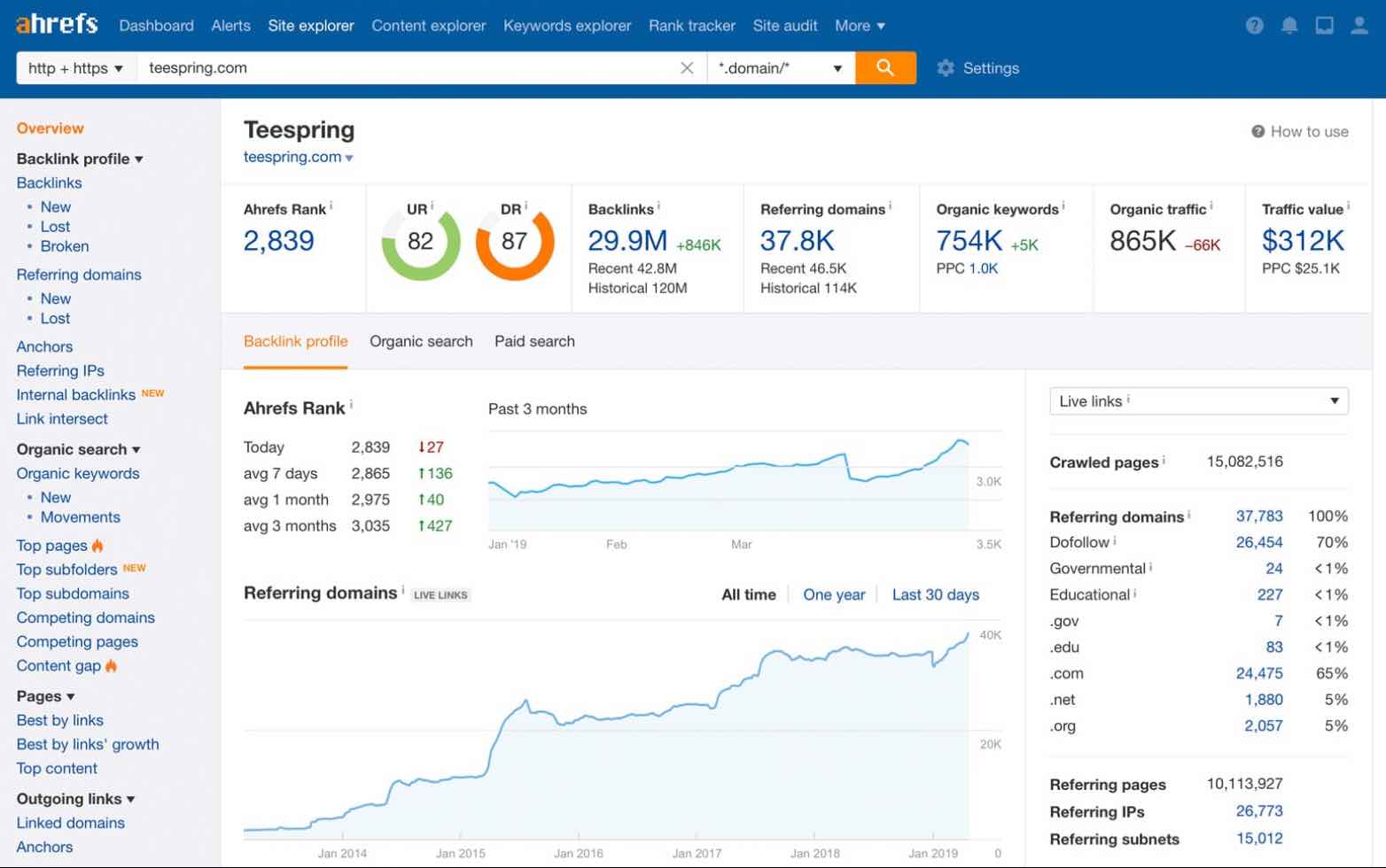 Well, here we have another tool that has got a mighty database that can be used for the competitor analysis in the best way for sure.
You will be able to see the different external links that the competitor is using, and also you will be able to see the APIs as well.
You can also use the tools to track the keywords and the backlinks. We are pretty sure that you will be impressed with the results that you find after using Ahrefs for sure.
Top features that make Ahrefs one of the best Competitor Analysis Tools are-
Analyzing search traffic of competitors
Backlink Checker
Paid Traffic Research
Researching outgoing links
Research pages
4) Monitor Backlinks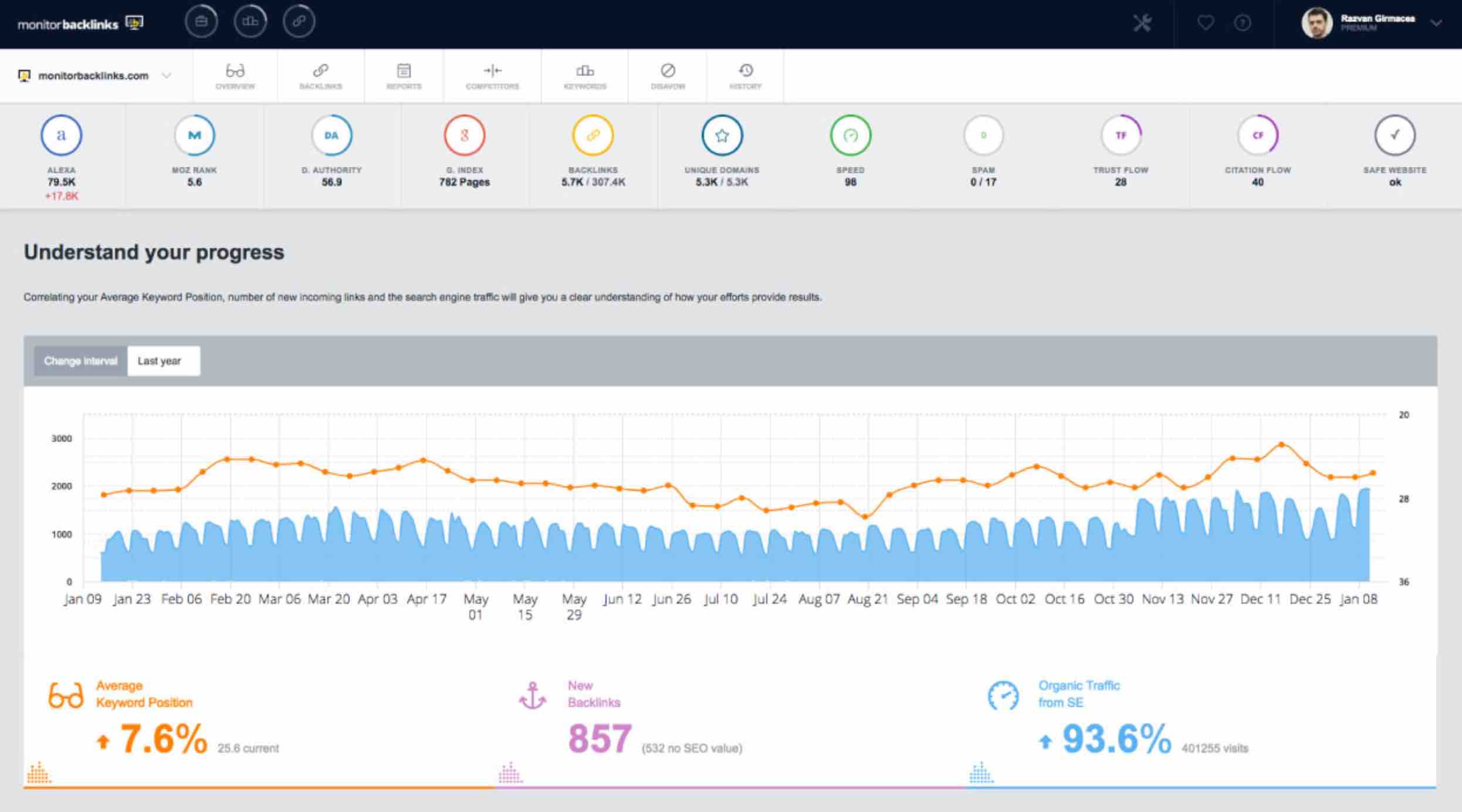 Well, this is a mainly free competitor analysis tool that you can use to find out the backlinks that would be best if it were connected to the domain of yours.
There are reports for the analysis, and after the study of the reports, the backlinks are all sorted based on the effect that they would have on the success of the site.
So, there is no doubt about the fact that if you are using this particular tool for your backlinks, then you will be benefitted from sure.
Salient features of Monitor Backlinks are-
Checking good and bad links for your competition
Monitor Your Brand and Create Relationships with Influencers
Track Keyword Rankings Over Time (Local Pack Included
Reverse Engineer Competitors' Keyword and Backlink Strategies
5) Social Bakers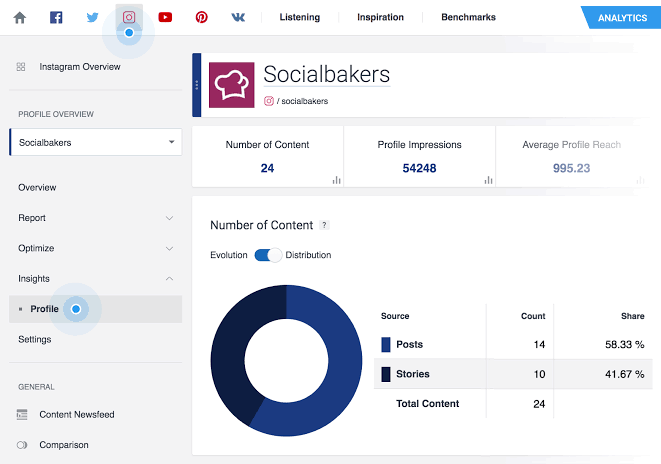 Social Bakers is a tool that will help in the creation of content on the website of yours. You can have a look at the different promoted posts that are on the site of the competitor, and you will be able to make and post some creative content that provides you with the best of the results.
Now isn't that something that you would want to use people? You can have a try of the tool and see how well the people receive your content.
Different platforms on which this tool will work upon are-
Audiences and Influencers
Content Intelligence
Social Media Management
Community Management
AI-Powered Marketing
6) BrandWatch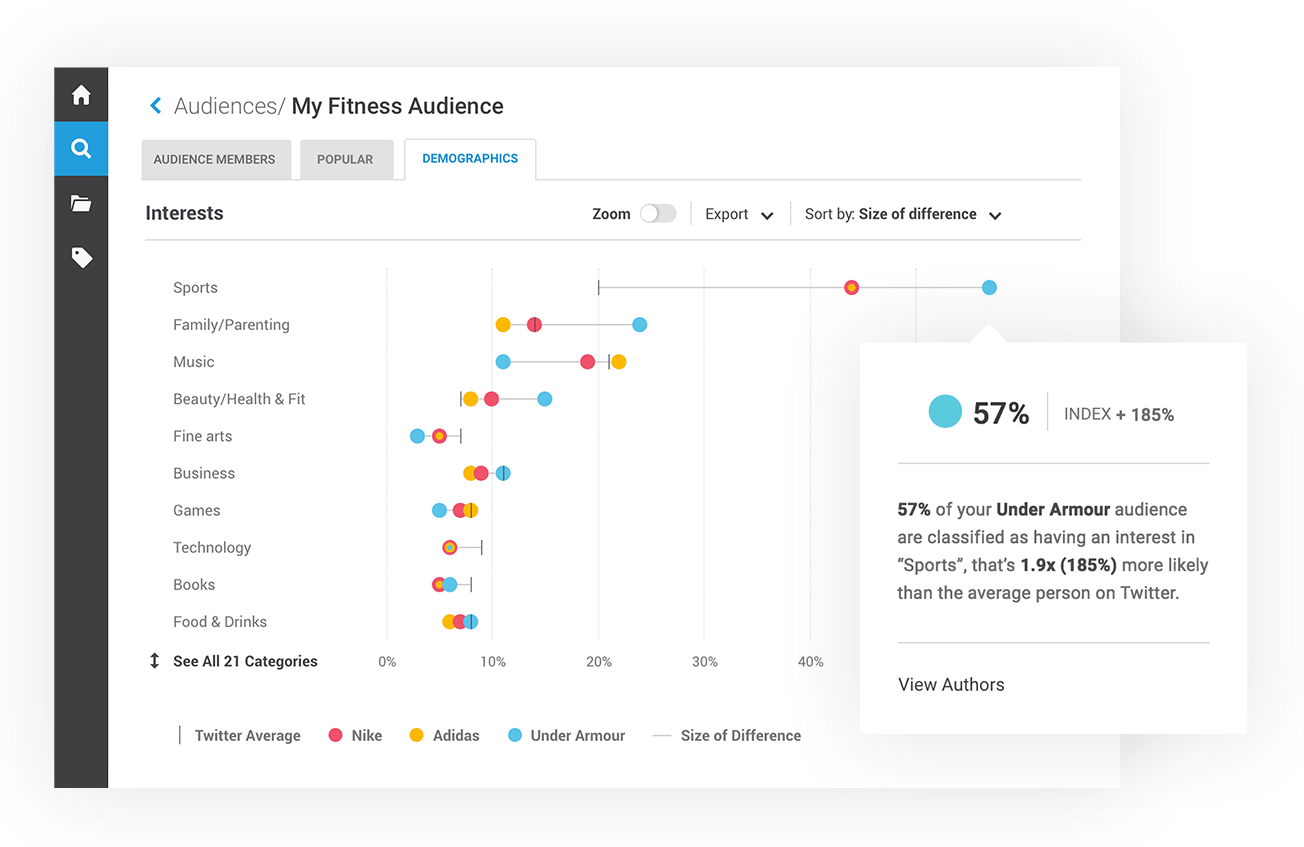 For those who need to get information regarding the website of the competitor, using BrandWatch would be an excellent idea for sure.
You will be able to see the different strategies that are used by the competitors, and as a result, you will be able to create strategies that are better than them.
So, this is a tool that helps a lot in establishing the growth of the business in the best way for sure. If you don't believe us, then you can try it out and then see the results for yourself.
It will help you identify competitors, conduct a competitive analysis, and put all the important data together with great ease.
It will help you-
Analyze conversations
Share insights
Understand people
7) Google Alerts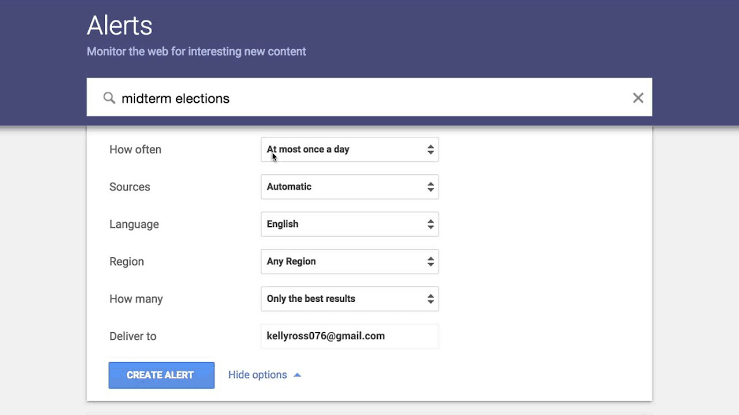 While this might be something that you use daily, we guarantee that you didn't know about this particular feature of the application.
With Google Alerts, you can find out different keywords that the competitors are using and then use that information to guarantee the growth of the business.
Now isn't that something that you would want to do people? We are pretty sure that you would love the results that come with the tool.
Its key features are-
It helps you monitor your brand and your competition as well
You can search for the product names
You can also refine your search strings
You can filter your search by content type
8) SEMRush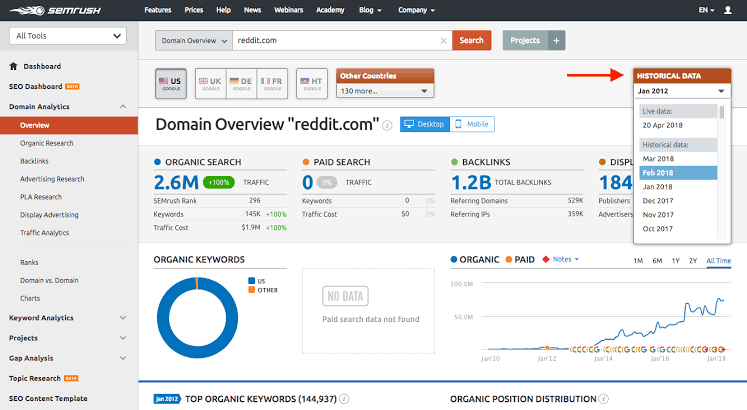 Another one of the tools that are great for competitor analysis would have to be SEMRush. You can use the information that you get from this tool to make improvements on your website for sure.
You will be able to get backlinks and keywords of the competitor in the best way. So, why not try it for once?
Its competitor analysis features include-
Traffic Analytics to know from where your competitors are getting traffic
Domain Overview to get the SEM strategies of your competitor
Organic Research to learn about your competitors' most successful SEO practices
Keyword Gap for identifying competitors' target keywords you've overlooked
Backlink Analytics to conduct an in-depth analysis of your competitors' backlinks
Analyze the texts and banners your competitors are using in display advertising
Discover your main paid search competitors
Uncover your biggest competitors in Google Shopping in PLA research
You can keep an eye on your competitors' online reputation with the help of smart mentions tracking
You can use it to detect the most searched and shared topics and questions in one click
It will let you track the performance of your/your competitors' articles across the main social networks
You can use it to monitor your competitors' social media activities
9) Alexa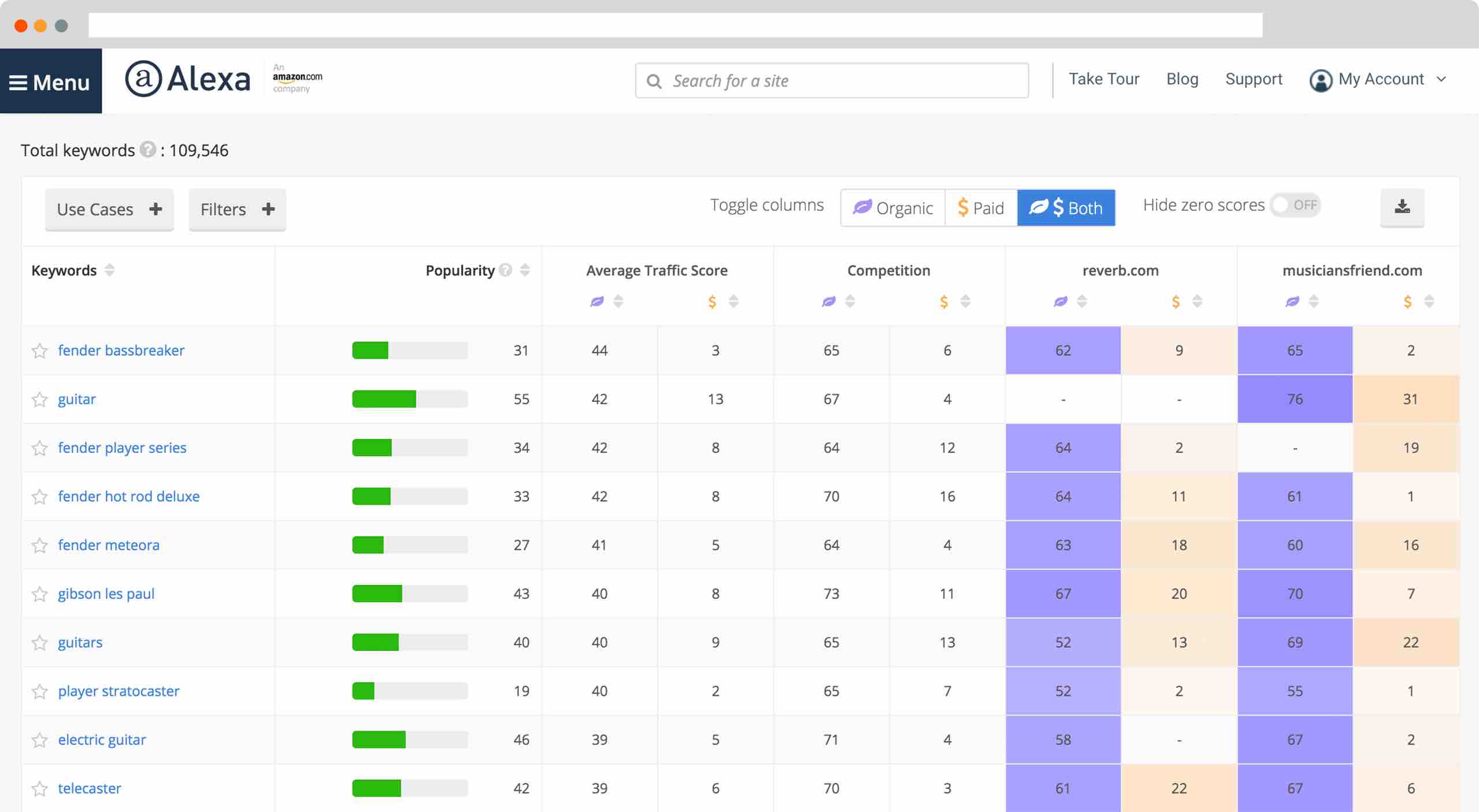 For all the people who need to make sure that their ranks are high on the national and other levels, this is a tool that will be a great help for sure.
You can use this tool to find out the ranks that your competitors have, and it will be great for sure.
Salient features of Alexa are-
Benchmark, research and track site performance
Use of actionable competitive analysis
Audience overlap tool
Site Comparisons
Site Overview
Top Sites
Uncover competitor strategies
Identify industry trends
10) QuickSprout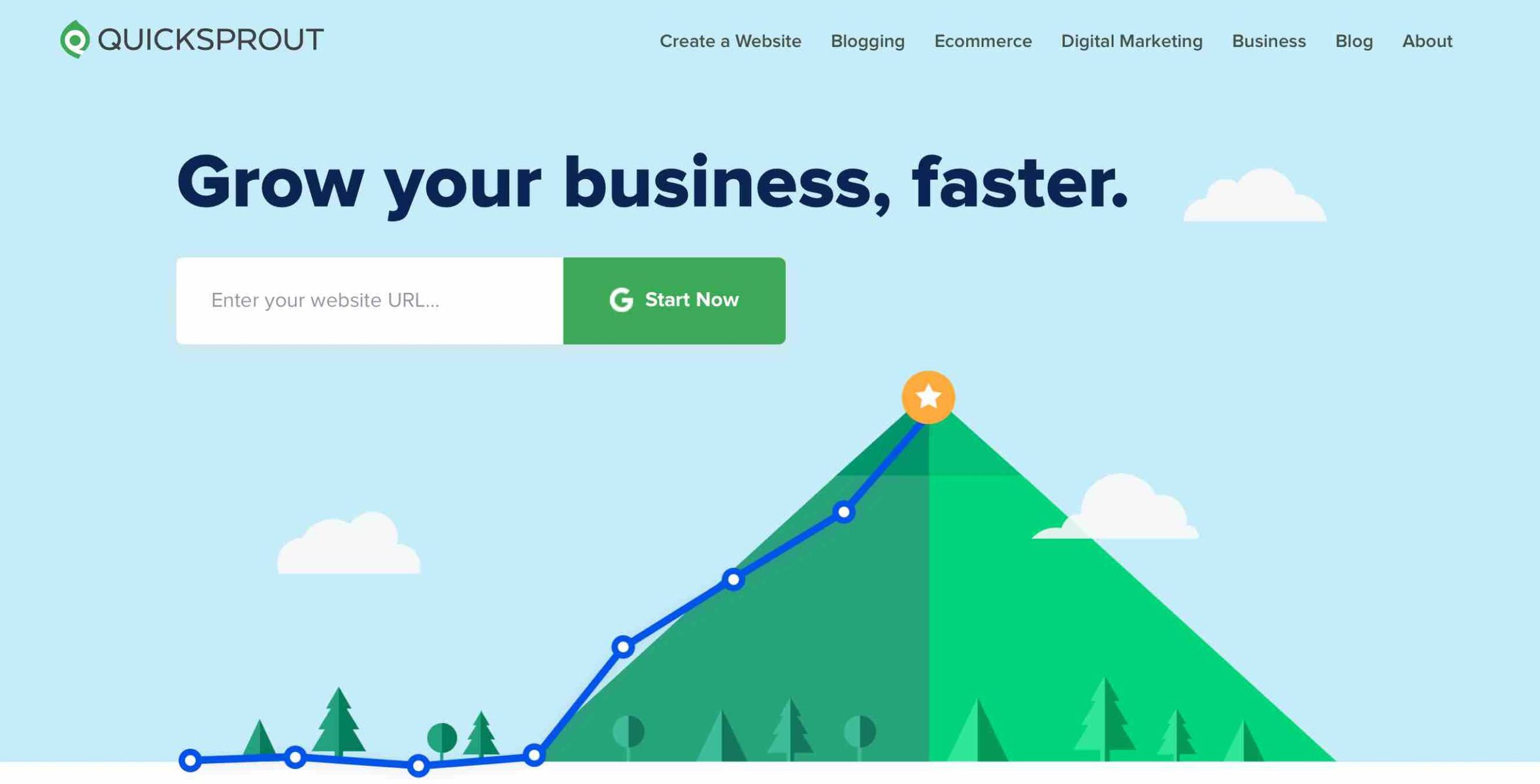 This is another one of the best competitor analysis tools that you can use for competitor analysis.
This tool will help you discover the sites that have the same niche as yours, and you will also be able to find out the different tactics to use to outrank these sites.
So, QuickSprout is a tool that you must try if you want to have success. Some key features that deserve your attention are-
Website Analyzer
Page Shares Per Network
Total Media Shares Summary
Page-Level Results
Competitive Analysis Table
Wrapping Up!
What do you think of these Competitor Analysis tools, people?
We hope that the aforestated list will be useful for you in finalizing a tool that is best for your brand.
With the help of these tools, you can find out the strategies, tricks, and data that are helping your competitors perform well. Accordingly, you can tweak your campaign and make it more result-driven.
So, what tools you are using to analyze your competitors' performance? Share with us in the comments.