Netflix is a top streaming entertainment service in the world. It has about 183 million paid memberships in nearly 190 countries that enjoy documentaries, many TV series, and feature films that spread across many languages and genres.
Netflix members can view as much as they require anytime and anywhere while connected on the internet. Netflix members can also perform operations of play, pause, and resume watching all the entertainment without any commercials.
Netflix was set up during the year 1997 and is headquartered in California, United States. The main products that they offer are various streaming video and video on demand. Netflix provides multiple services like film production, television production, and film distribution.
For a few years, the company has thought to provide online movies, but on seeing the data speeds and bandwidth costs being improved sufficiently during the mid-2000s, it allowed members to download movies from the internet.
The main concept behind the brand is to download movies and be ready to watch it at any place. By the year 2005, the company had achieved movie rights and designed the box and service and was the kick-off to go public using it.
The SWOT analysis of Netflix differentiates all the main strengths, weaknesses, opportunities, and threats that give guidance to the company to scale up to more. Readout this article, to get an understanding of where Netflix stands.
The SWOT analysis of Netflix indicates the strengths of the company that is extremely good at and what differentiates it from its competitors, its weakness that halts the brand to perform well, and where its focus should be on to improve.
It also lists its opportunities that the brand can make use of to increase its market share and brand value. It also throws light on the threat that has the potential to harm the brand.
To make sure that Netflix meets the long-term competitive advantage, it must address the various concerns highlighted in the SWOT analysis of Netflix.
Let us discuss on the SWOT analysis of Netflix.
Table of Contents
Strengths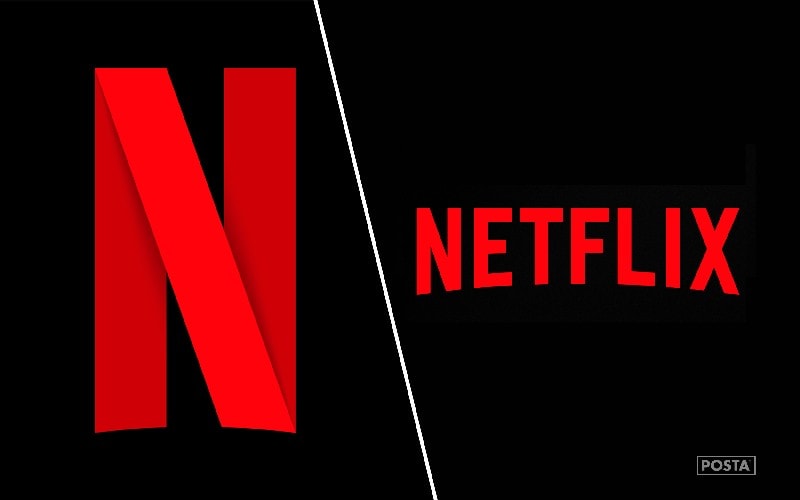 1. Growth
Having been introduced for the past many years, over the past 10 years, Netflix has become quite a powerful brand for online content streaming across the world.
Its growth has been enormous over the years, and it is indeed an excellent strength for the brand.
2. International Customer Base
Netflix serves about 190 countries worldwide and has a strong customer base at the global level. Netflix sees about 137 million subscribers and provides the company with strong bargaining power and with the studios to secure exclusive content.
Having a strong international customer base and provide excellent service to them is indeed a great strength to be highlighted for the brand.
4. Uniqueness
Another strength for the brand is that over the past years, Netflix is producing original content that too with high quality. Few of the original show includes Narcos, Stranger things, Orange, and Mindhunter.
Their original shows became so popular that Netflix's subscribers kept on increasing over every quarter. When they produce and deliver unique products, customers would prefer to watch them as they are not seen on other platforms.
5. Flexibility
Netflix is flexible enough to fit various technologies immediately. It provides streaming operations for different internet-connected devices like laptops, desktops, mobile devices, iPads, and television.
Due to this, the company's business has grown massively over the past year. Being flexible to various devices makes the members free to fit in their streaming requirements to the devices of their choice. This is indeed a significant strength for the brand.
6. Inexpensive
Netflix's pricing strategy has its power over its competitors. Netflix's price plans have been designed well and are affordable that provide great value as well. Netflix subscribers can watch free movies and can be seen on any device.
It is also cheap as compared to cable movies and going to theatres for a film. It also has a broader selection for its plan. Premium plans for Netflix are available for a higher price.
7. Entertainment Dominant and Presence
Netflix has been one of the most popular and successful dot com venture. During the year 2002, Netflix has mailed about 190,000 discs per day to its subscribers. The company's subscriber count is increasing over the years, and its growth was enormous by the fast spread of the DVD players in the households.
During the year 2004, almost two-thirds of the homes in the US had a DVD player. Netflix owes their capitals to the DVD success and its speedy expansion into the United States homes. Netflix integrates the internet potential and online commerce to provide catalogues and services that traditional retailers were not able to compete.
Netflix also has its operations on the online affiliate program that has helped to create more online sales for DVD rentals as well.
8. Awards
Netflix has received many awards due to the release of its original content. During the year 2013, Netflix became the first company to provide streaming service and received many nominations for various awards.
It won the Primetime Emmy Award during the year 2013, for its streaming services. It won the House of Cards awards for its first entry to the online-only web television program. The brand also received a nomination for Academy Award as it was the first high-profile streaming service.
Also, Netflix was acknowledged with many peer associations and groups that include BAFTA Awards, Television Critics Association Awards, Screen Actors Guild Awards, Critics Choice Television Awards, and many more.
9. Top in the Streaming Service
Netflix is the leading online streaming website. Even though many brands have risen, Netflix is quite popular across the world for its varied selection of programs and its feasible rates. Due to its popularity, the customer base is enormous, and the brand is likely to have about 100 million users and is approachable in nearly 180 countries.
While it has a vast number and an excellent operation in place, Netflix has an easy time to bargain on the content from many other countries. Having extensive experience is a significant strength for the company.
Netflix mostly often picks up television series that they have canceled. The brand creates various shots after the end of the original show.
10. Brand Equity
One main strength of the brand is its brand equity that the company has developed over the years. Netflix is seen as the most trusted brand in the internet television networking segment.
It focuses more on customer service, and due to this, it has led to high popularity, customer loyalty, and trust. Having good brand equity also led to higher sales, thereby increasing its revenue.
At the outset, Netflix is being loved by customers, and the brand indeed enjoys the customer's love and their support that brings Netflix to this exceptional level.
11. User Interface
Yet another strength that made Netflix famous is its user interface that makes the platform a customer-friendly one. The brand is technologically advanced and has an excellent user interface that is customized to an individual user's usage.
The interface also provides suggestions based on the user's choice, and it is a smoothy flow for the users to use it.
Weaknesses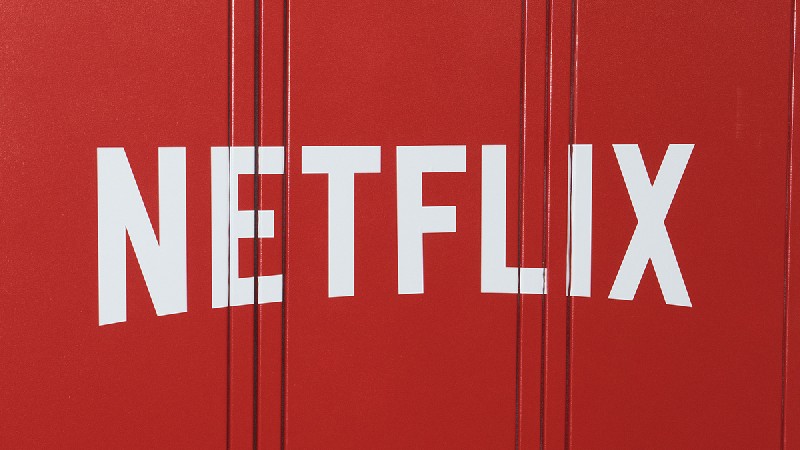 1. Increase in Operational Costs
The unique content that is produced by Netflix provides a competitive advantage, but its content cost keeps growing. Netflix's spending on its various operation cost is being increased to a greater extent where each year it keeps rising.
This is a great weakness for the brand as it would hit its profit margin.
2. Fewer Copyrights
Netflix does not have ownership of most of its original content, and this causes a significant negative impact on the company. The content taken from other studios has rights for a certain period, and it expires after a few years.
Also, such content would start to appear on other websites. This way, Netflix would tend to lose its customers, thereby losing its brand image as well.
3. Increase in Debt
Netflix has its service in many diversified contents and that too across many countries worldwide. Setting up this kind of environment requires a lot of planning and finance as well.
The amount keeps adding to the long-term debt of Netflix and funding new content as well. Due to this, Netflix's debt keeps increasing annually, and when there is always a rise in debt, it is indeed a sign of weakness for the brand.
4. Lack of Green Energy Usage
Netflix though being popular and growing with the latest technology has still not made use of renewable energy. It has not yet developed a business model to handle environmental sustainability.
Most of the top companies have already started using renewable energy to guide them towards ecological sustainability. Having a lack of green energy utilization, it hurts the brand.
5. Criticism
Netflix has faced criticism for not providing captioning for the deaf of hearing its content. Later, the company had made a settlement on this and started captioning for new content.
This kind of criticism time and now would affect its reputation.
6. Over Dependence on the US Market
Netflix sees a broader market in the United States. Its domestic streaming segment produces the highest revenue among its business segments. But, its income from the international streaming segment has increased as it has a strong customer base across the world.
The brand is heavily dependent on the US market, and its revenue is based on it. This is a weakness for the brand because it is dependent on the US economy.
Opportunities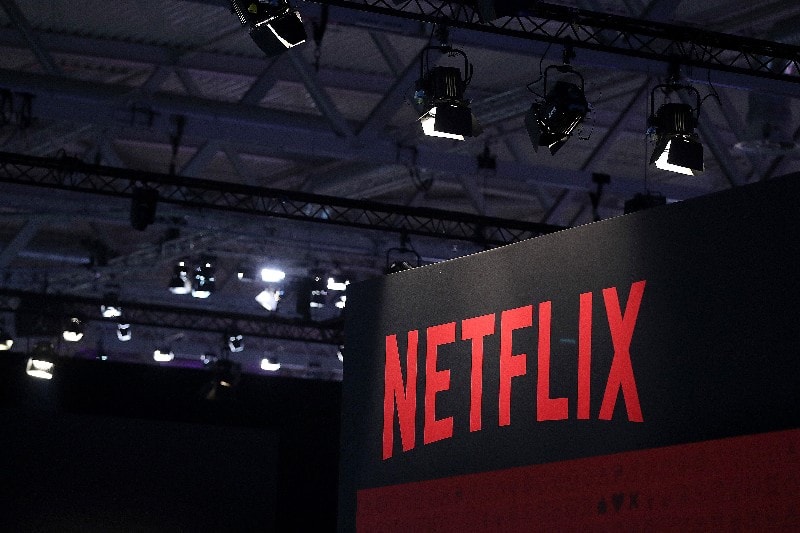 1. Increase in Customer Base
Having a vast customer base, Netflix can enter many other countries and expand its services and their subscribers. The company can initiate to target the other countries where it does not have its operations currently.
Lately, Netflix has expanded its operations and increased in a few more countries and has increased its operation list. At present, it is not available in many markets like North Korea, Crimea, Syria, etc.
2. Revive Content Library
Netflix sees more of its opportunities on expanding its content licensing by increasing its contracts with many other movie distributors. Netflix should time and now keep refreshing its content library as it produces unique content.
This would provide more opportunities for the brand to grow more.
3. Alliances
Netflix should partner with many telecom providers and provide excellent packages in many other countries. Having various partnerships and alliances with them can offer more benefits to Netflix. Over the past, Netflix has partnered with Channel 4.
Also, it can partner with local broadcasters and get more customers for it.
Threats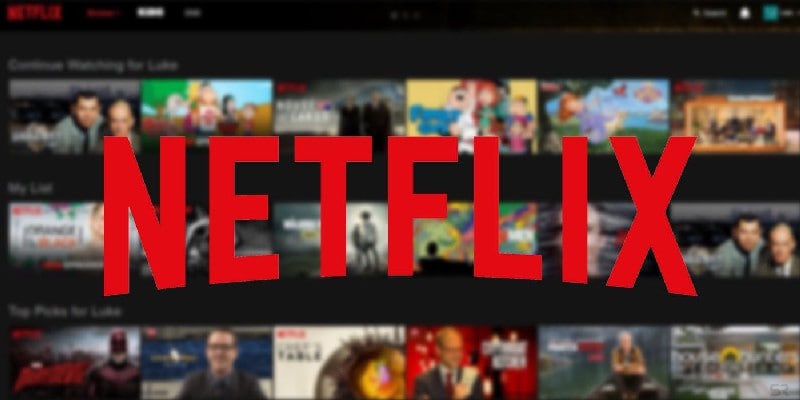 1. Competitors
Netflix has many competitors as this is not the only company that provides digital streaming. Many brands offer streaming services. Hence, Netflix sees many competitors, and it keeps increasing. A few of the top brands that compete with Netflix are Amazon, HBO, YouTube, etc.
2. Government Regulations
There are strict government rules for the Netflix service. These are a threat to Netflix, and the restriction varies for many countries.
3. Piracy
There is a digital piracy threat for the brand, and this is at a peak as many people across the world would get many ways to download online media content. This is a significant threat to the brand.
Conclusion
The SWOT analysis of Netflix mentioned in this article has highlighted the main strengths of the brand that comes up from its growth, having an international presence, projecting unique content, being flexible on many devices, inexpensive, being dominant in the entertainment industry, recipient of many awards, and excellent streaming service.
Its weakness lies in the increase in operation cost, having less copyright content, an increase in debt, lack of usage in green energy, having many criticisms, and over-dependence on the US market.
It sees more opportunities on increasing the customer base, review of its content library, and partnering with telecom services. Netflix considers a threat from competitors, government regulations, and in digital piracy.